How to Access and Apply Frames
Select a lab with Frame options.
Once you've completed the setup, enter Designer View and use the drop down in the left corner to select "Framed Prints." It will be set to 1.5" Gallery Wrap by default.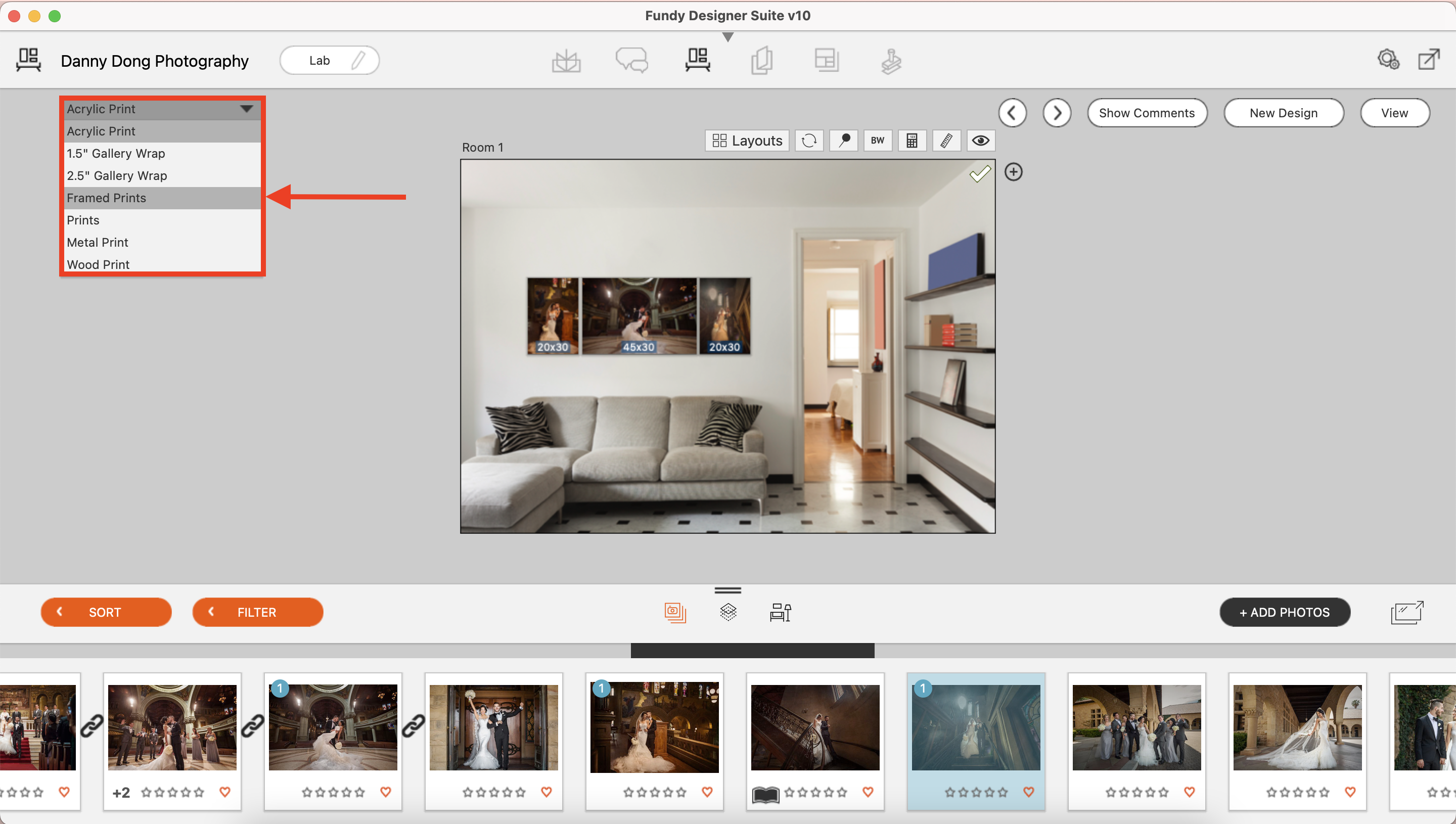 In the other drop down menu, select from the available matte options. You can also change the color of the matte by clicking the next box to the right.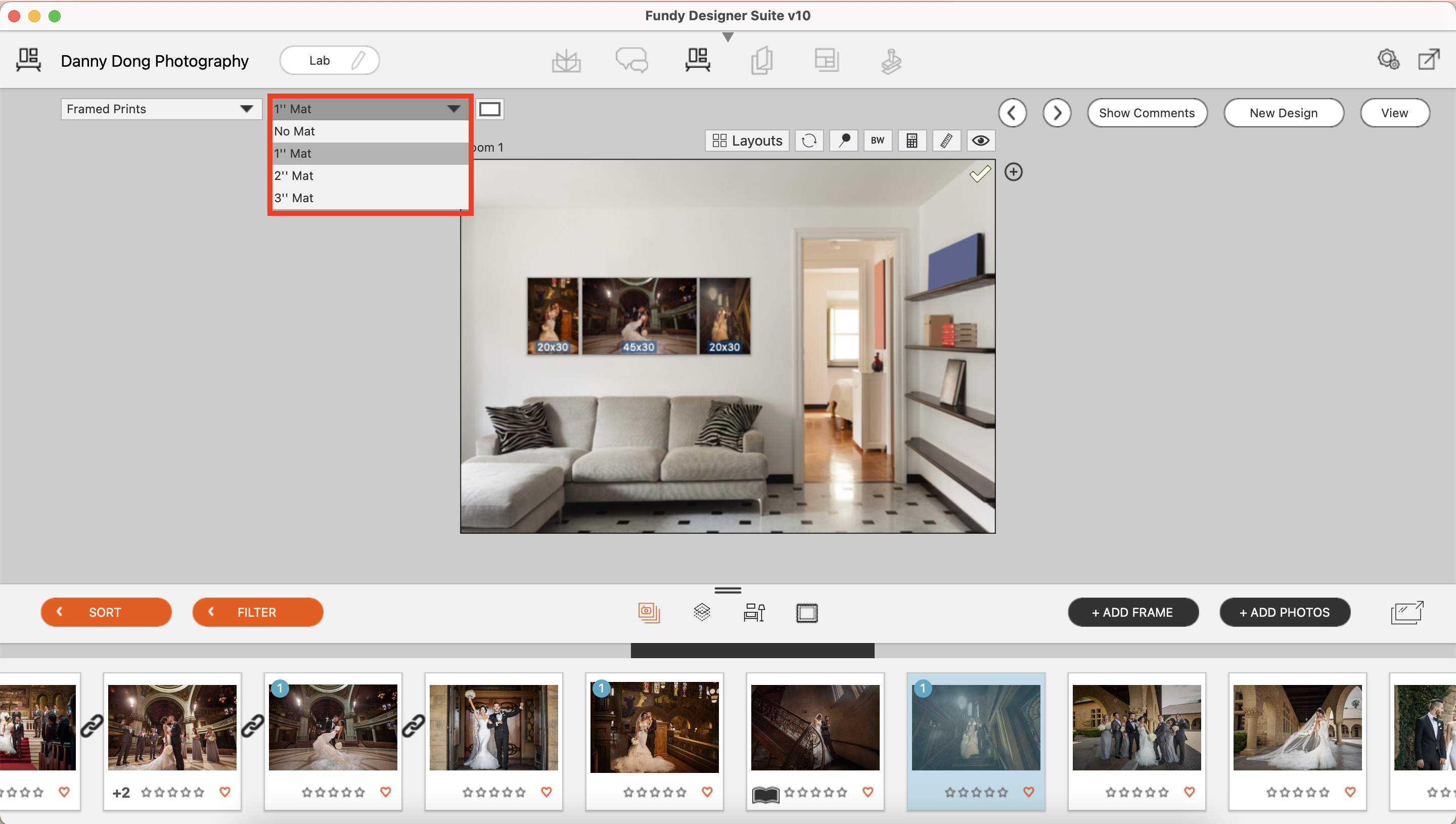 Next, click on the frames icon in the middle of the image well.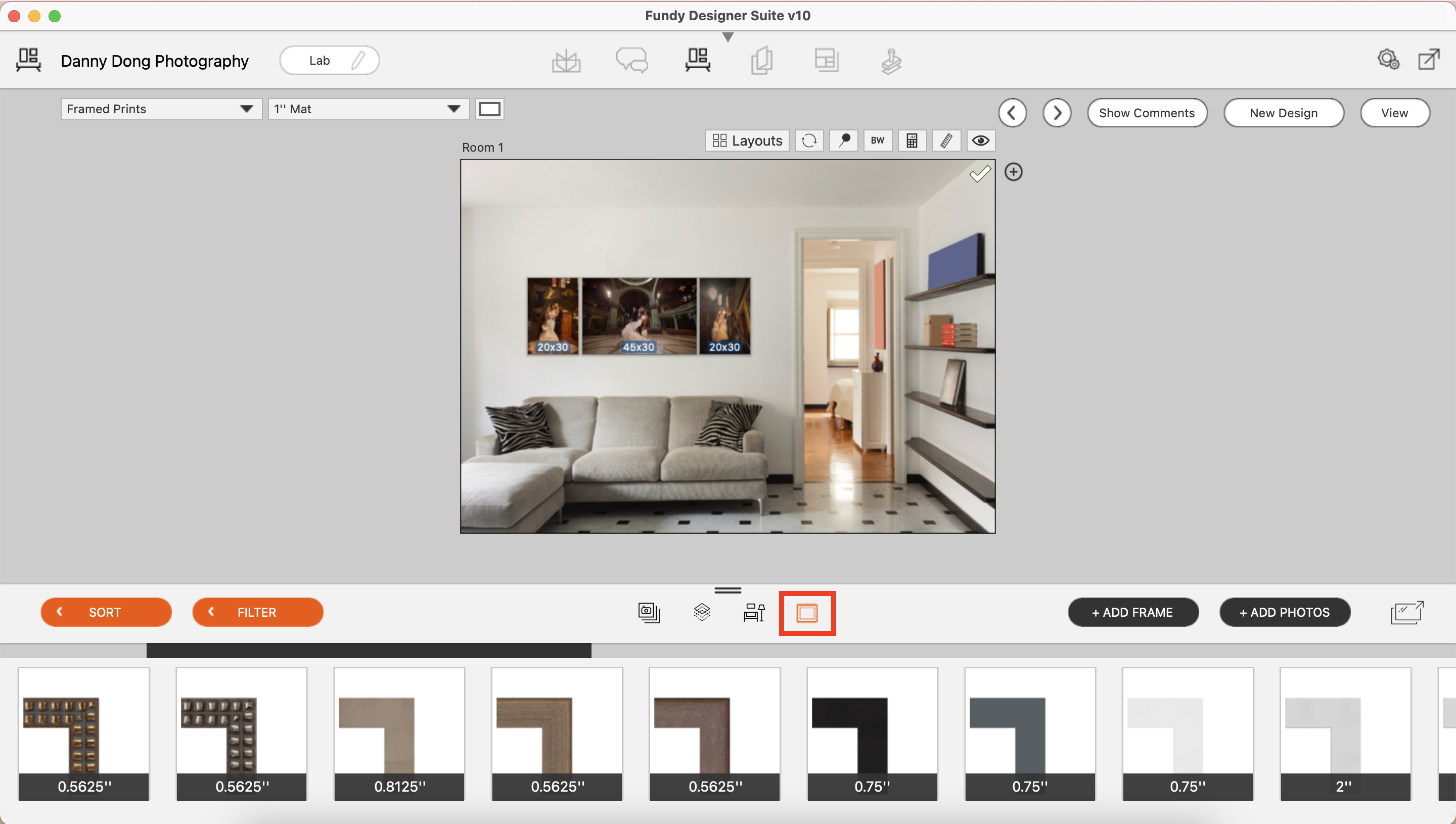 Select a frame option from those available by clicking on the option you'd like, and it will be highlighted in blue.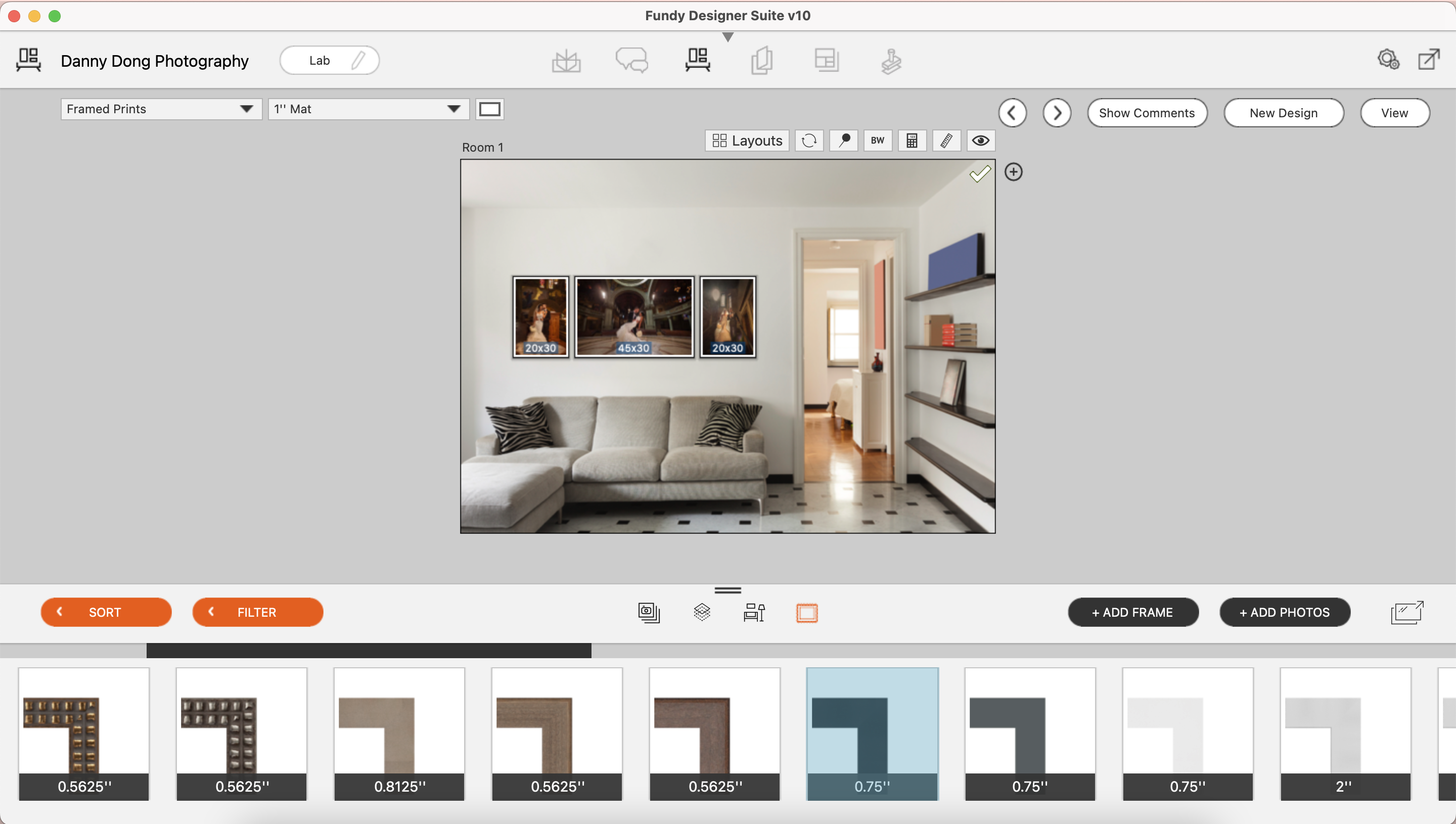 To select a different frame, just click on it as you did for the original selection.
Adding a Custom Frame
To add a custom frame, you'll first need to have a vertically oriented side of the frame. Adding an image of the full frame, a corner, or a horizontally running side, will result in a frame that displays incorrectly.
Now, click on the "+ Add Frame" icon, and you'll be brought to the following screen.
Once this dialogue appears, you can click on, or near, the "Import Frame" text and it will open a Finder/Explorer window so you can navigate to your file.
Once the frame shows up in the white box, click "Add," and your new, custom frame will appear at the front of the list!
You can now select and apply it, just like you would with any of the pre-loaded frame options.
Please note: If you're not finding your lab has a frames option, or are missing sizes that should be included, please let our Support team know. For the time being, you can select "Generic Standard," as that lab should include an array of sizes and frame options.
Images ©Danny Dong Photography