If you're a photographer with a separate designer or design service, but will be the one submitting the order then you'll want to follow these steps:
1. Download the Proofs and Project File
All projects are saved as a ".fsd". You'll need the project file in order to open the album on your computer and make changes.
The Proofs aren't a requirement, but are a nice addition and backup.
We like WeTransfer.com, but it's up to you! If transferring the project back and forth we do not recommend keeping the .fsd saved to a shared device or cloud such as DropBox, but saving each revision locally and sending it when necessary.
2. Check Proofs and Import Project File
To open the project, open the Fundy desktop application and choose "Open Project" from the starting dashboard or use "File > Open" from the software, and navigate to where the project was saved when downloading. The project file you will be looking for is an ".fsd" file
3. Re-sync Images
If the project wasn't originally created on your computer, you'll need to create a file path between the software and the location where the images are saved. This is indicated by an icon of two yellow arrows at the top right corner of the image thumbnails. (These thumbnails are simply a low resolution proxy image to keep the memory use down and processing speeds up during the design process.)
To Re-sync Use "Images > Re-sync Images" to connect the full resolution image files with the software.
*Remember that you can only Re-sync with the exact same file names

When navigating to the high resolution image files, you direct the software to the folder the images are saved in. You are not highlighting image files individually. The program will search for the "missing" images in that folder based on the file names from the original import of images.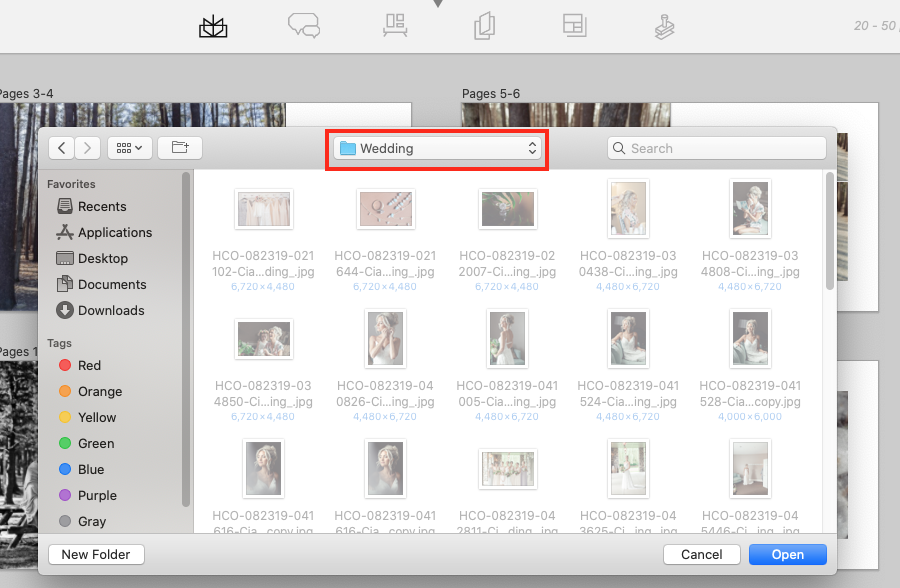 4. Tweak the Design
At this point you can make any changes necessary! To learn more about the design process, we have some great videos and guides on our Tutorial Page. The Support team is also happy to help.
5. Export or Order the Updated Album
When you're happy with an album design, use our Export icon for Export options.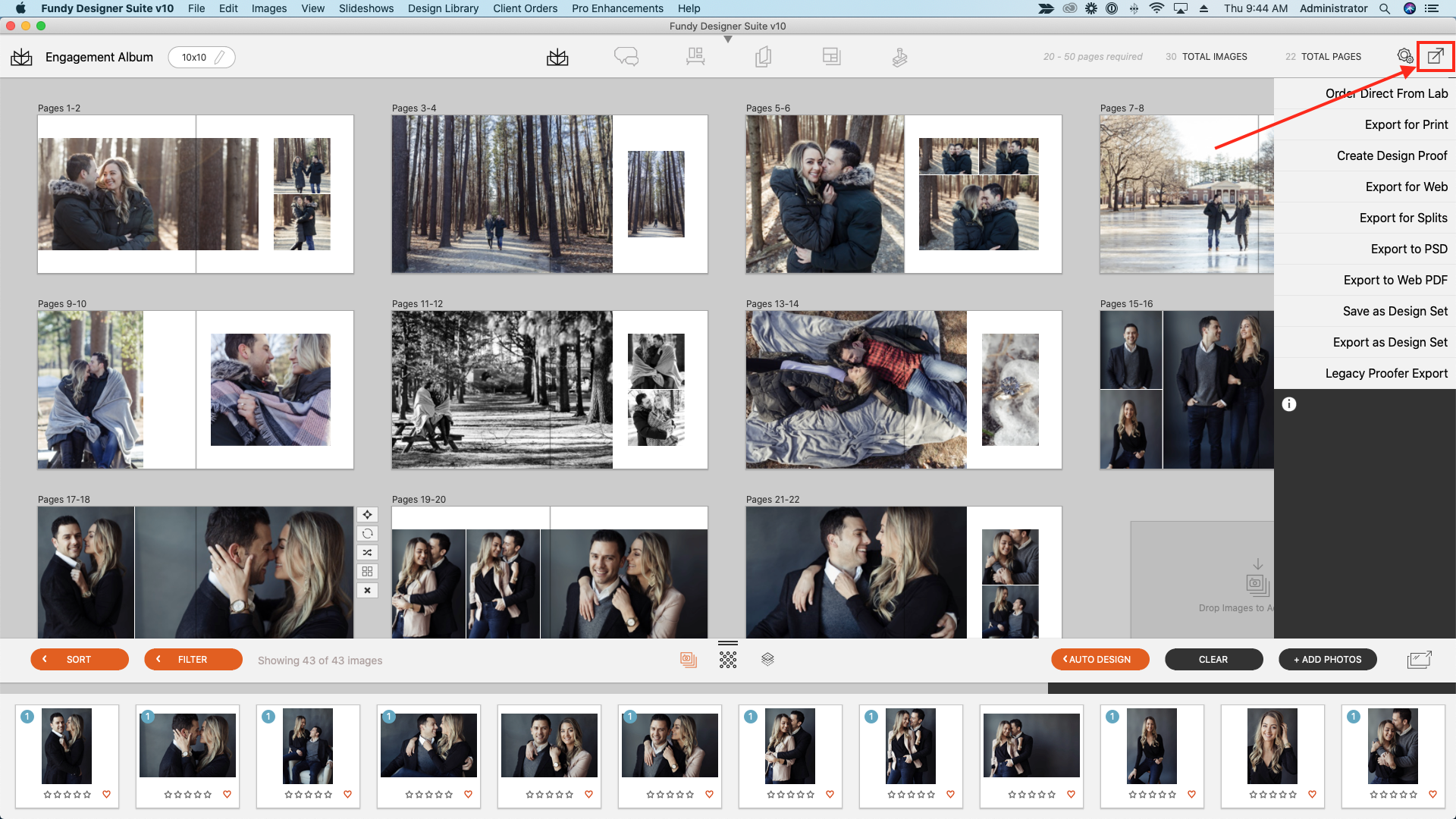 Option 1: If you've created a Fundy Direct album and will be ordering from the software, this tutorial will walk you through that process. We also have a step by step guide here.
Option 2: If you're ordering from a non-Direct lab or need to send out proofs, you have several export options. You'll most likely use "Export for Print", which creates print quality .JPGs of each spread that can be ordered through your lab directly.
Step by step guides for ROES specifically can be found here and here!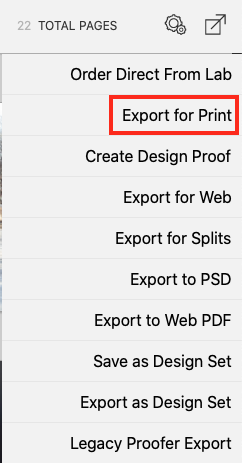 If you need more information about the export options from Fundy Designer, the guides and explanations can be found here
6. Relax
Images ©Style & Story Creative