In this article, we will go over how to create a new project in Fundy Software's Social Design App.
Once logged in, or an account is created, there will be a prompt to choose a design. You'll either select a previous project you've already created, or you can create a new one.
To create a new project, click Browse Photos to add images.
There is a max of 12 images that can be uploaded at project creation. If more are selected, only the first 12 will be uploaded. An additional 6 images may be added after project creation for a total of 18.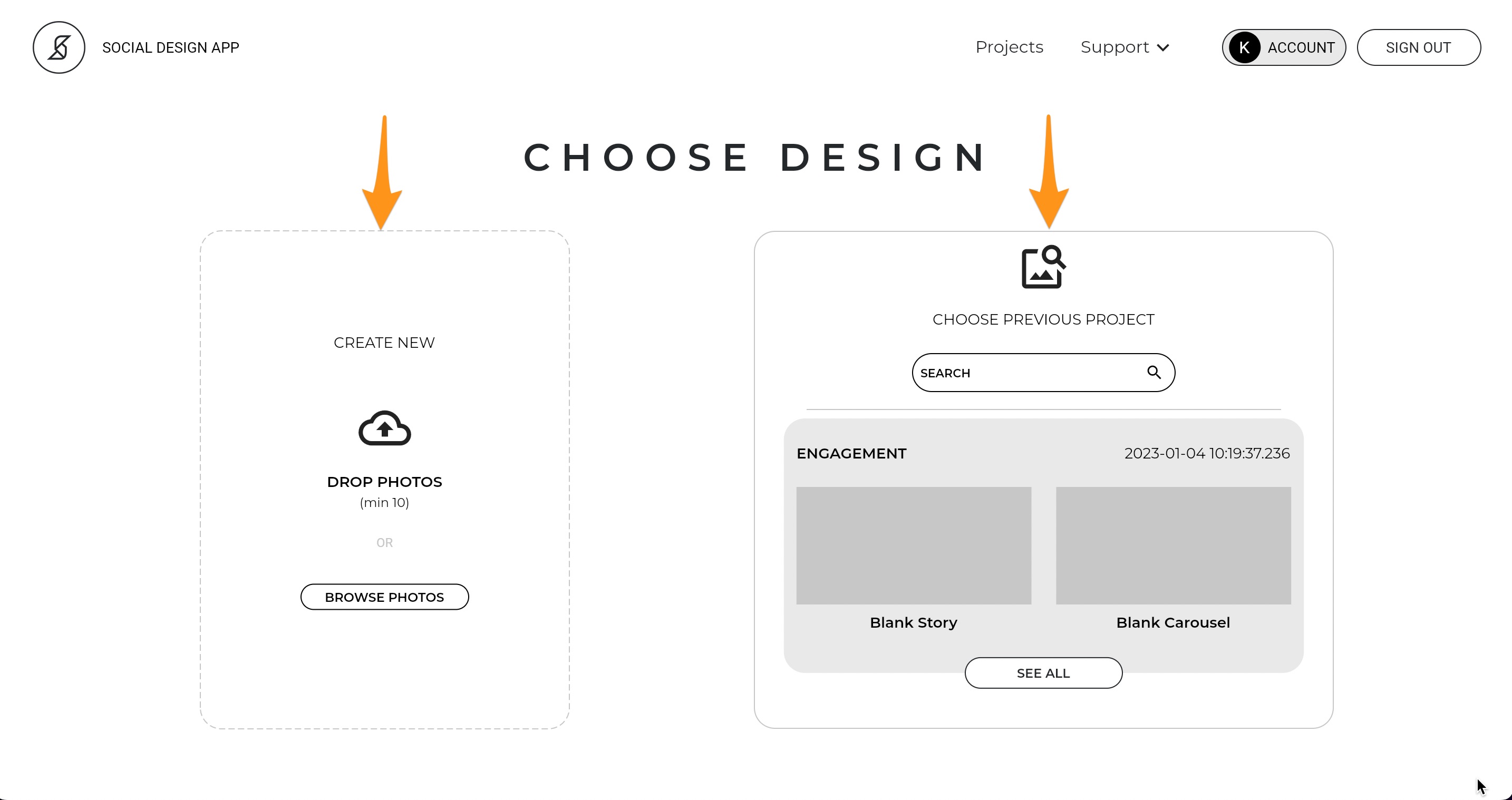 Once images have been loaded, the Projects Details page will load
1. Project Name: Enter your project name. This is required
2 and 3. Panel 1 and Panel 2 Text: Stories and Carousels will have 5 design areas. The Panel 1 text will show on the first and Panel 2 text will show on the third. This text will only appear if a template is selected that has placeholder text
4. End Panel text: Enter your End Panel text if desired. This text will only appear if a template is selected that has placeholder text
5. Photographer Logo: Upload logos here. Single click on the one you want to select for use in the project. The selected logo will appear on templates with a logo placeholder
After project details have been entered, scroll to the bottom and click Next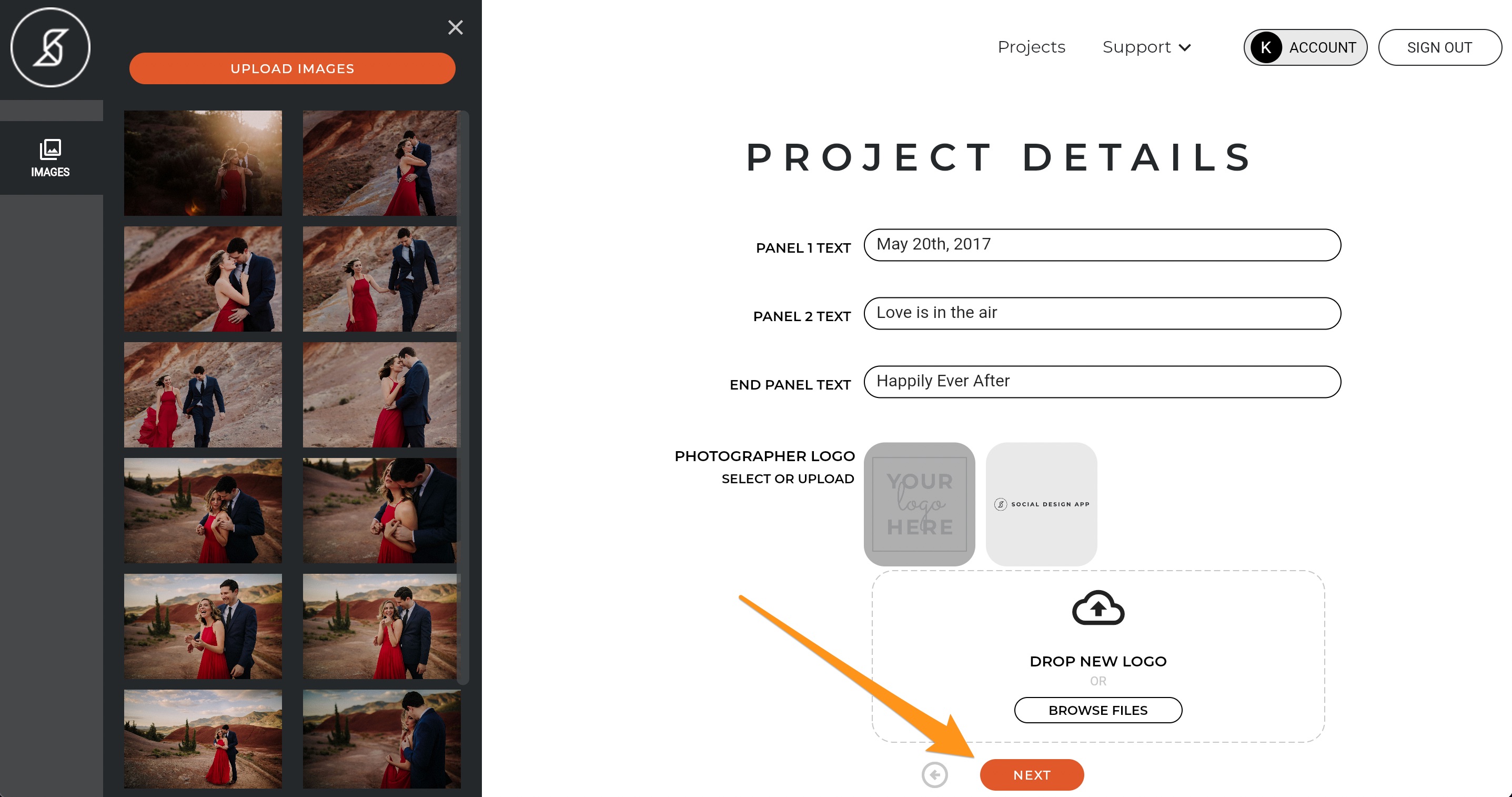 You'll then be prompted to select a story template. If only a carousel is needed, there is an option to "Skip" near the top right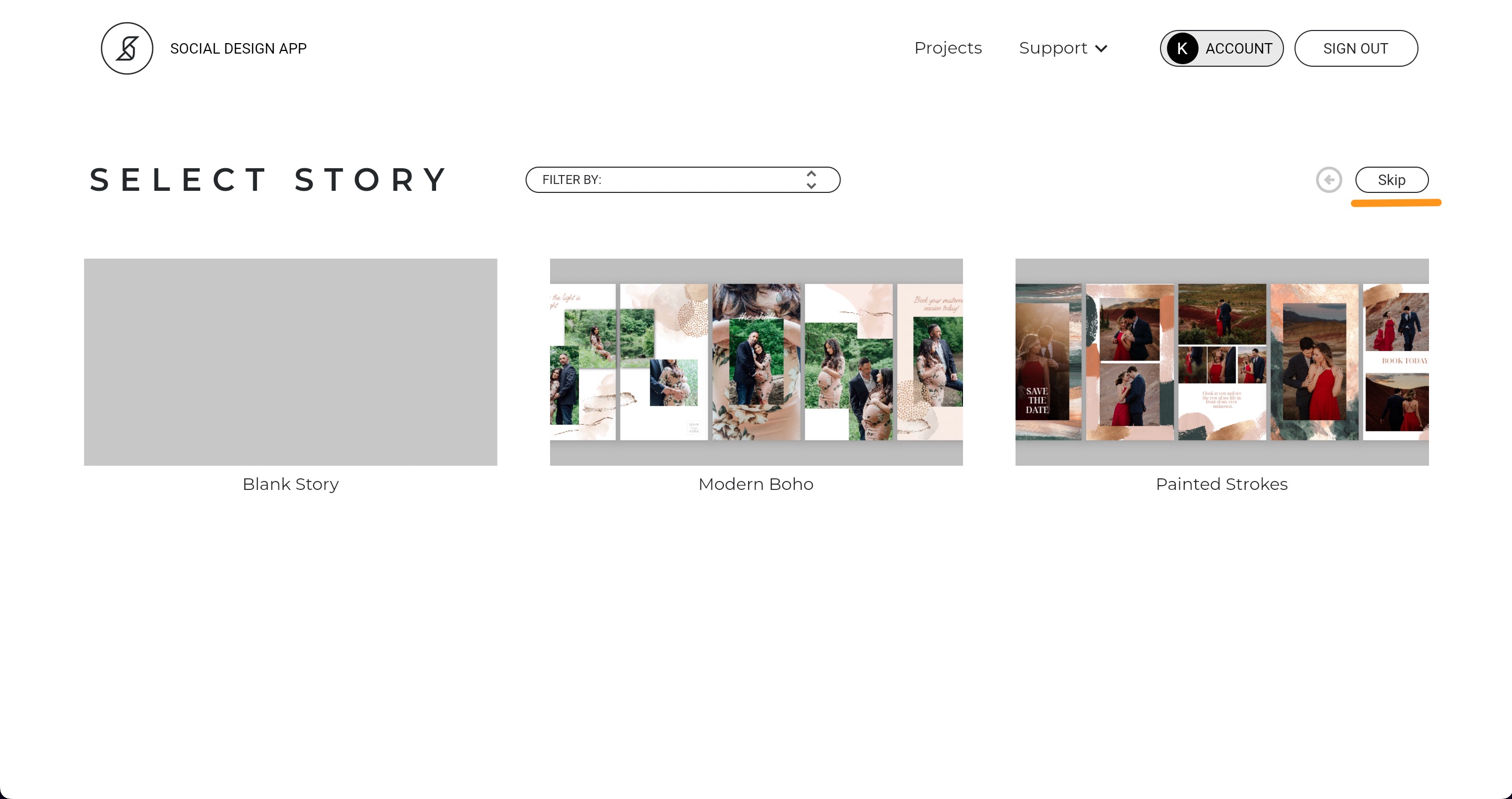 After a story template has been selected (or skipped), the option to choose a carousel template will be next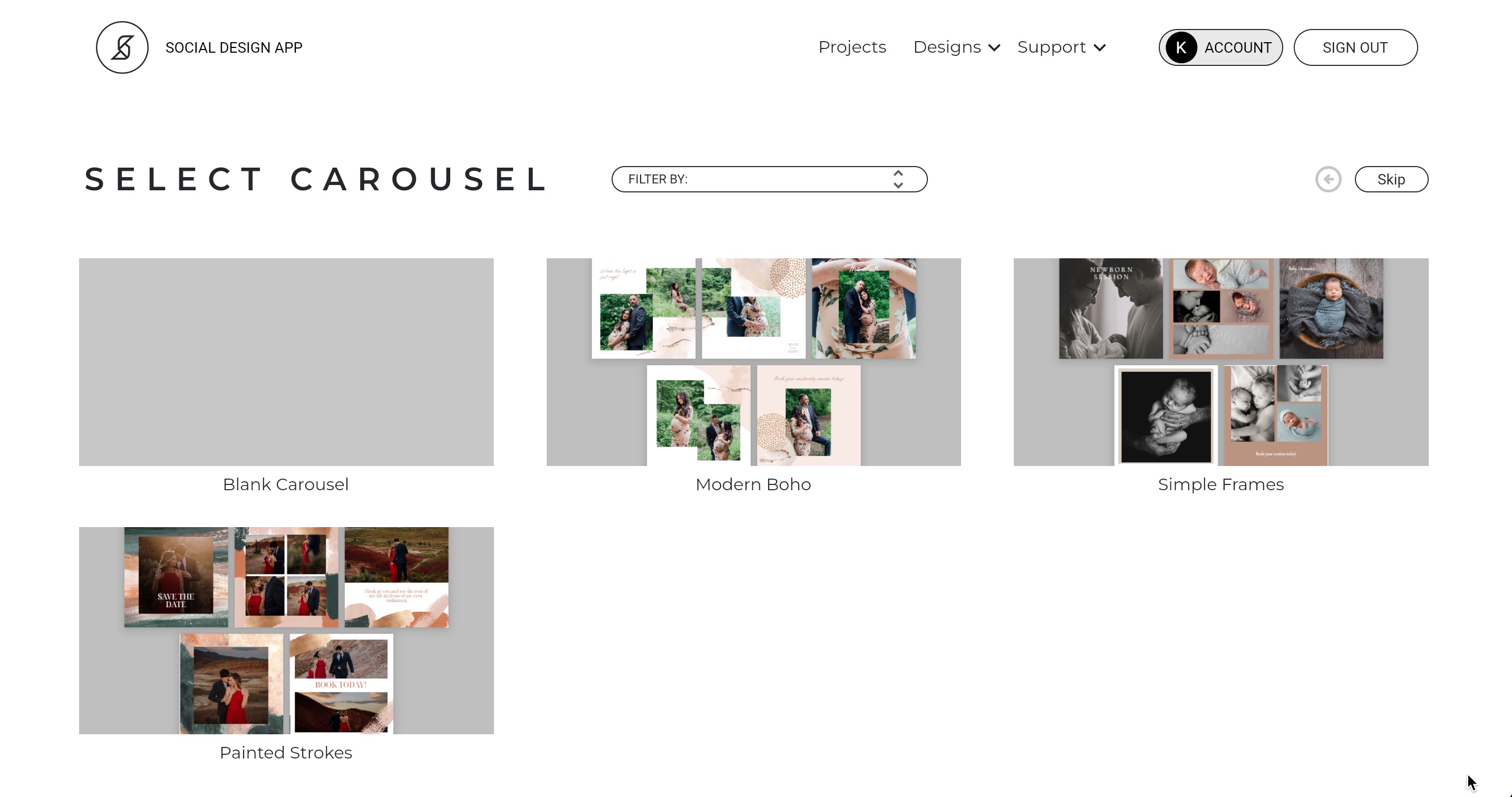 Once the story and/or carousel templates have been selected, single click the story or carousel to begin editing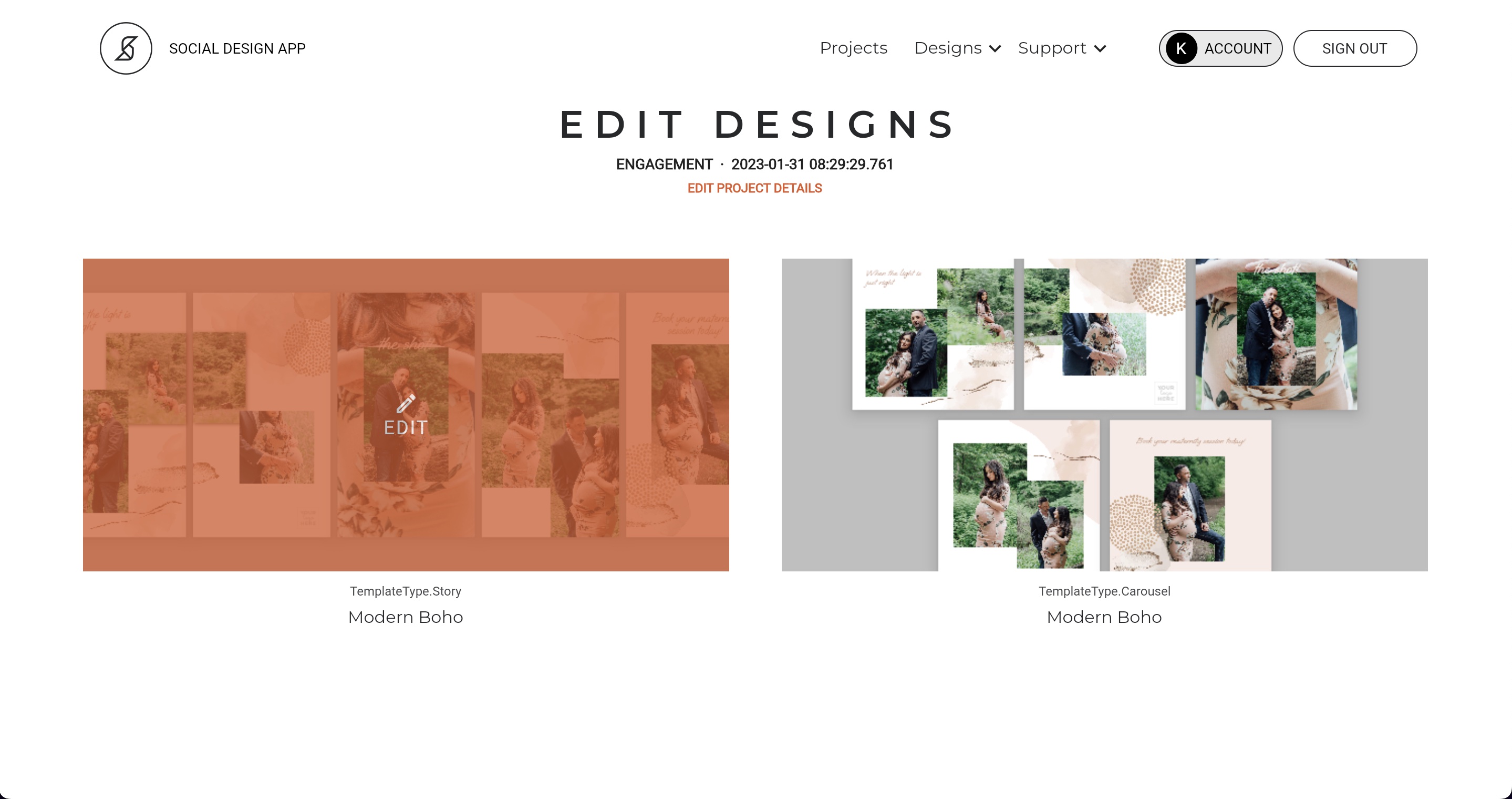 Want to see it in action? See our tutorials below.
For more detailed assistance, please reach out to our support team!
Images courtesy of © Robert J Hill