In this article, we will go over how to open a project and view the designs within that project.
There are two ways to access your project; On Login, and After Login
There is also an option to switch between your stories and carousels from within your designs
On Login
If you login from the home page, you'll immediately be directed to select a project. To access a project that has already been created, you can select it from the Previous Projects option.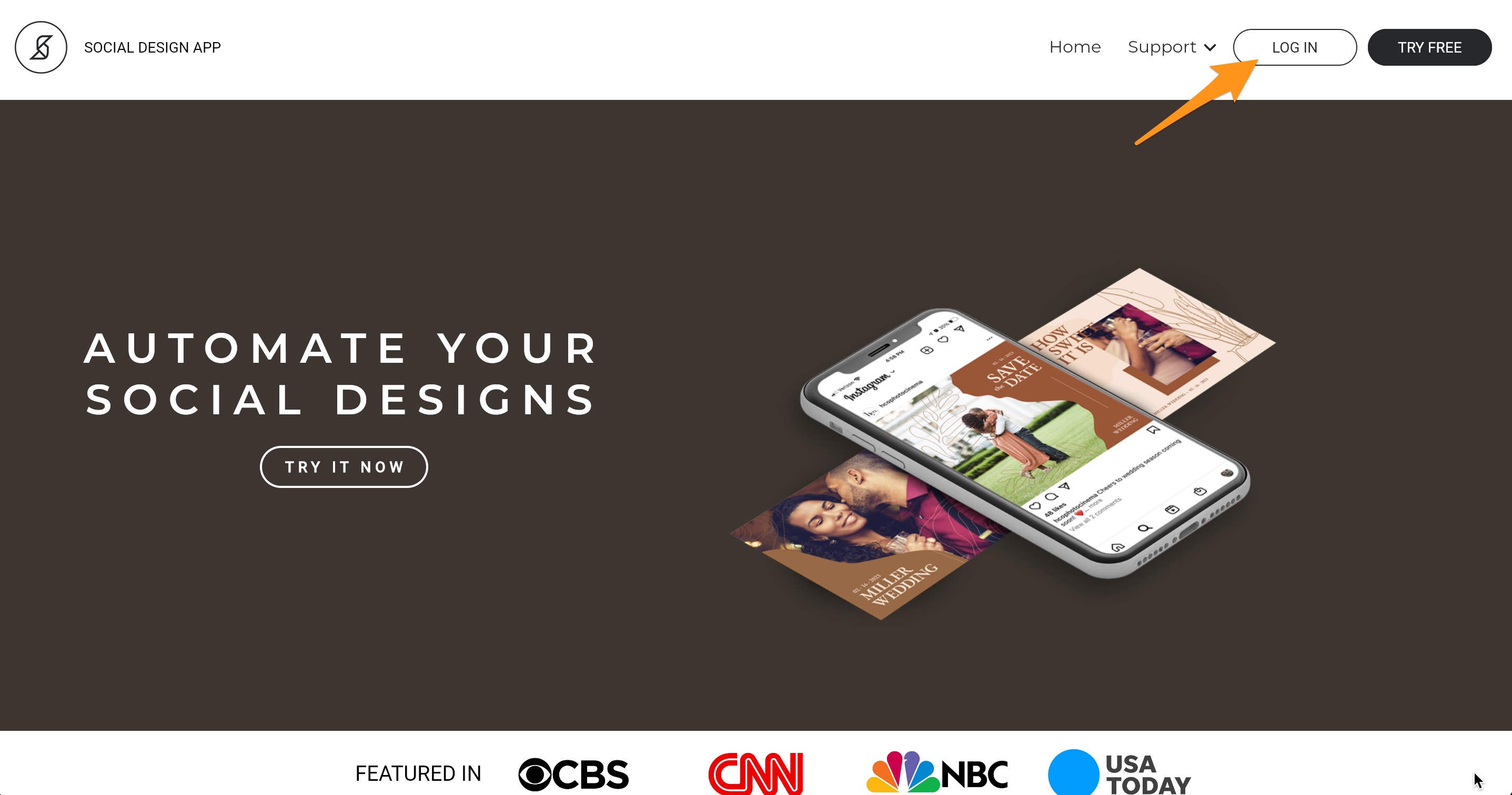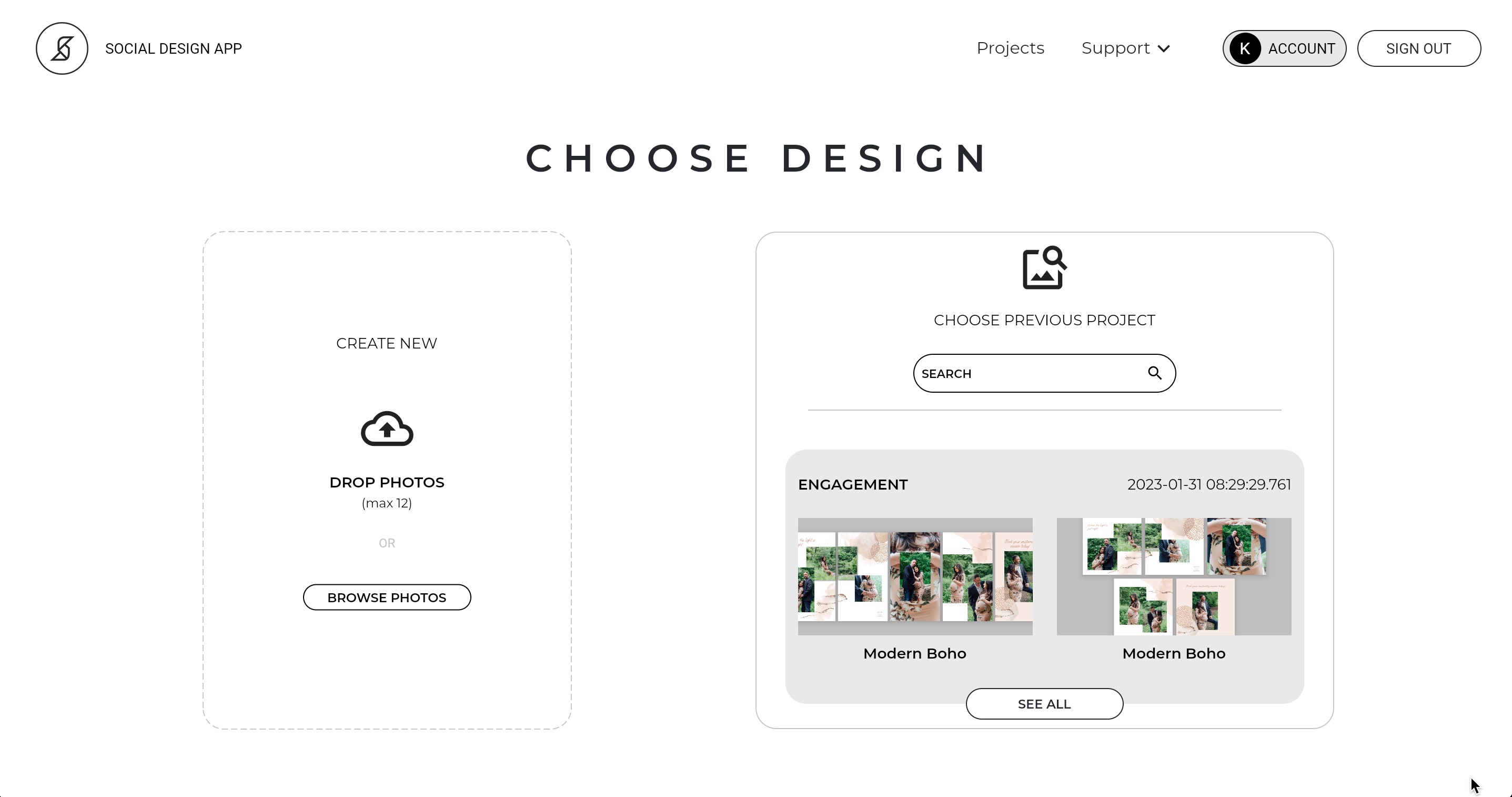 After Login
Once logged in, projects can also be accessed by clicking the Projects option in the top menu. This option can be accessed from anywhere within the app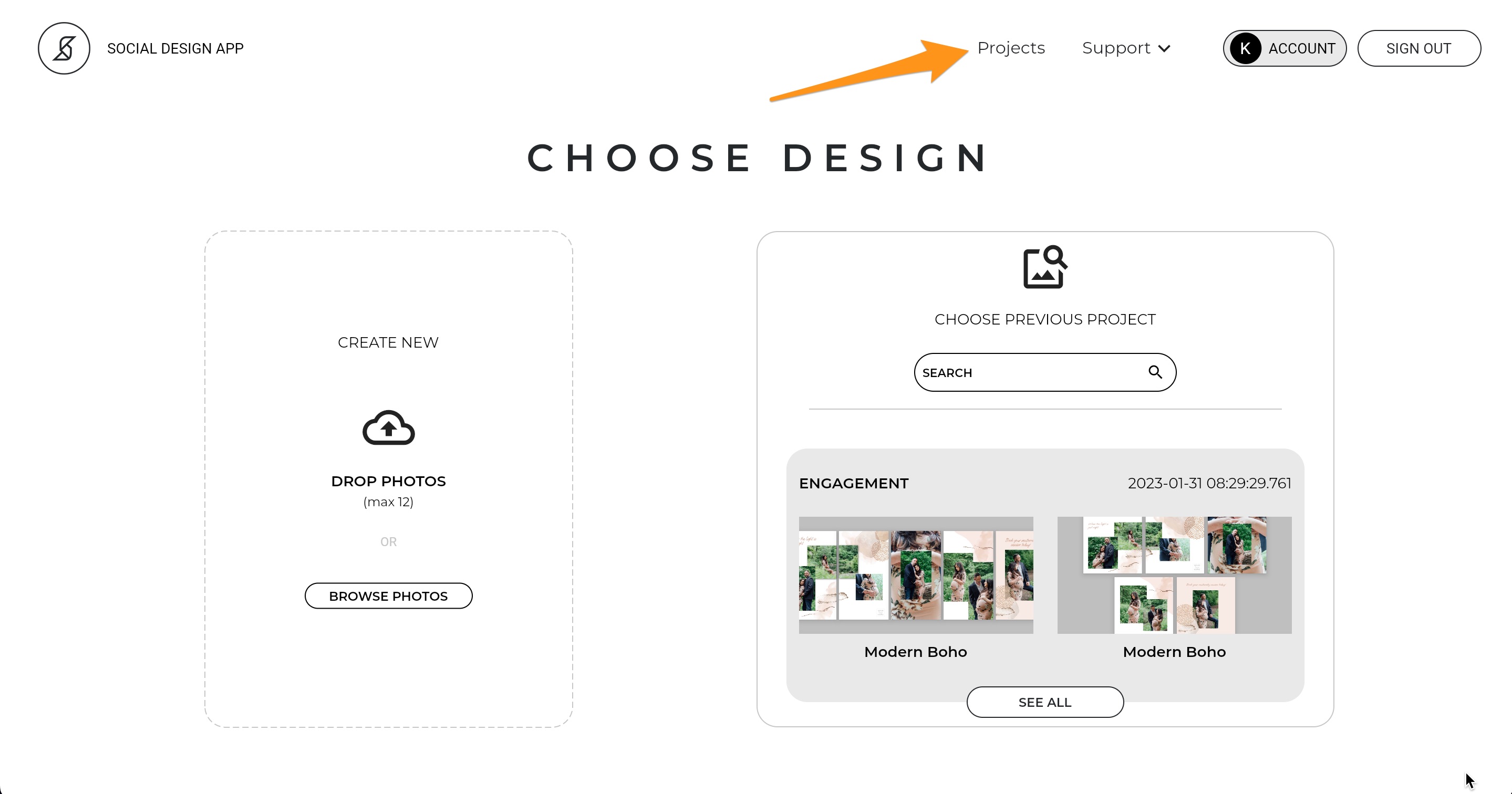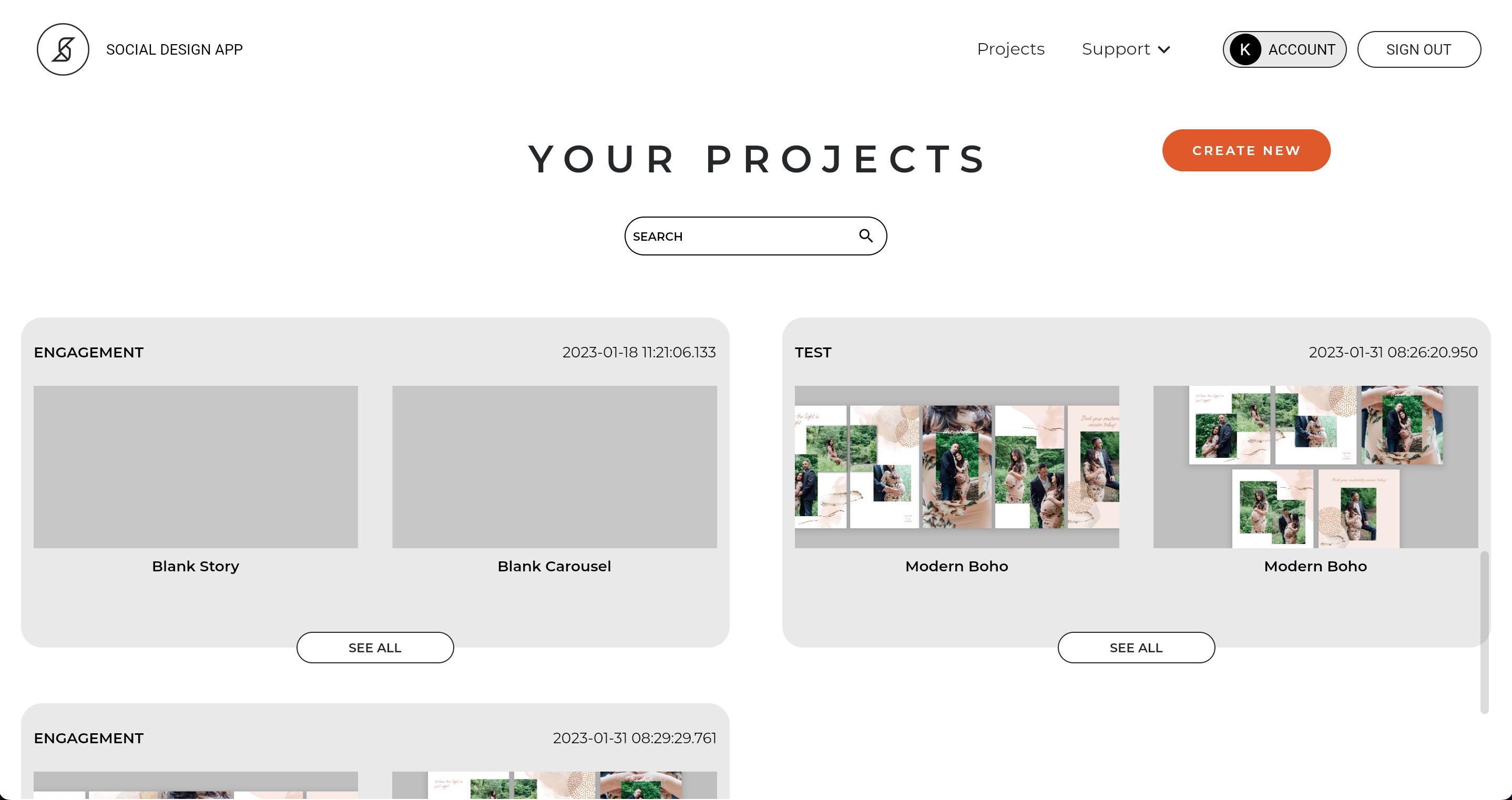 To View A Project / Edit Designs
To view and edit your stories and/or carousels within the project, click See All under the corresponding project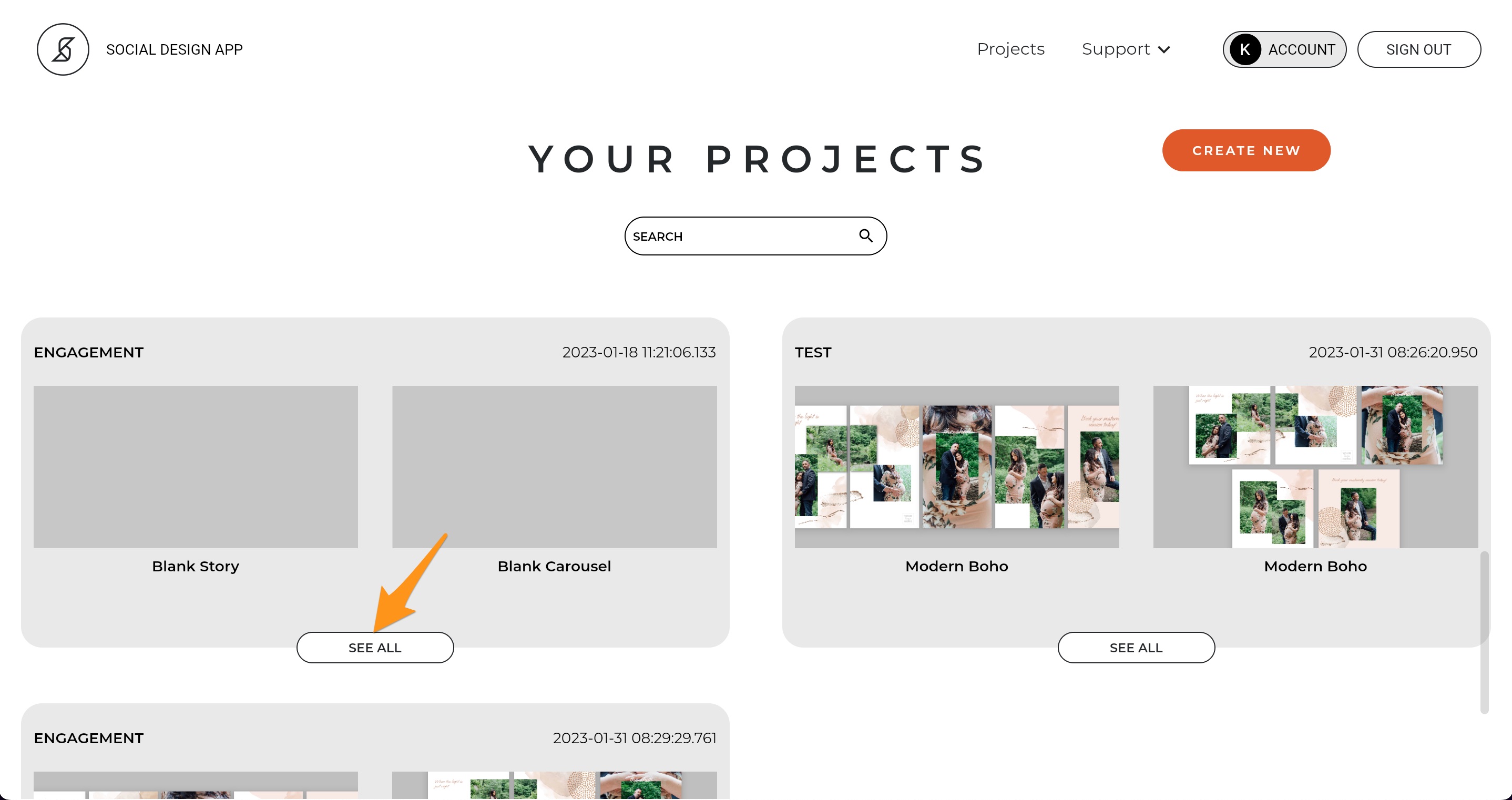 Once the project is opened, there will be options to edit your story or carousel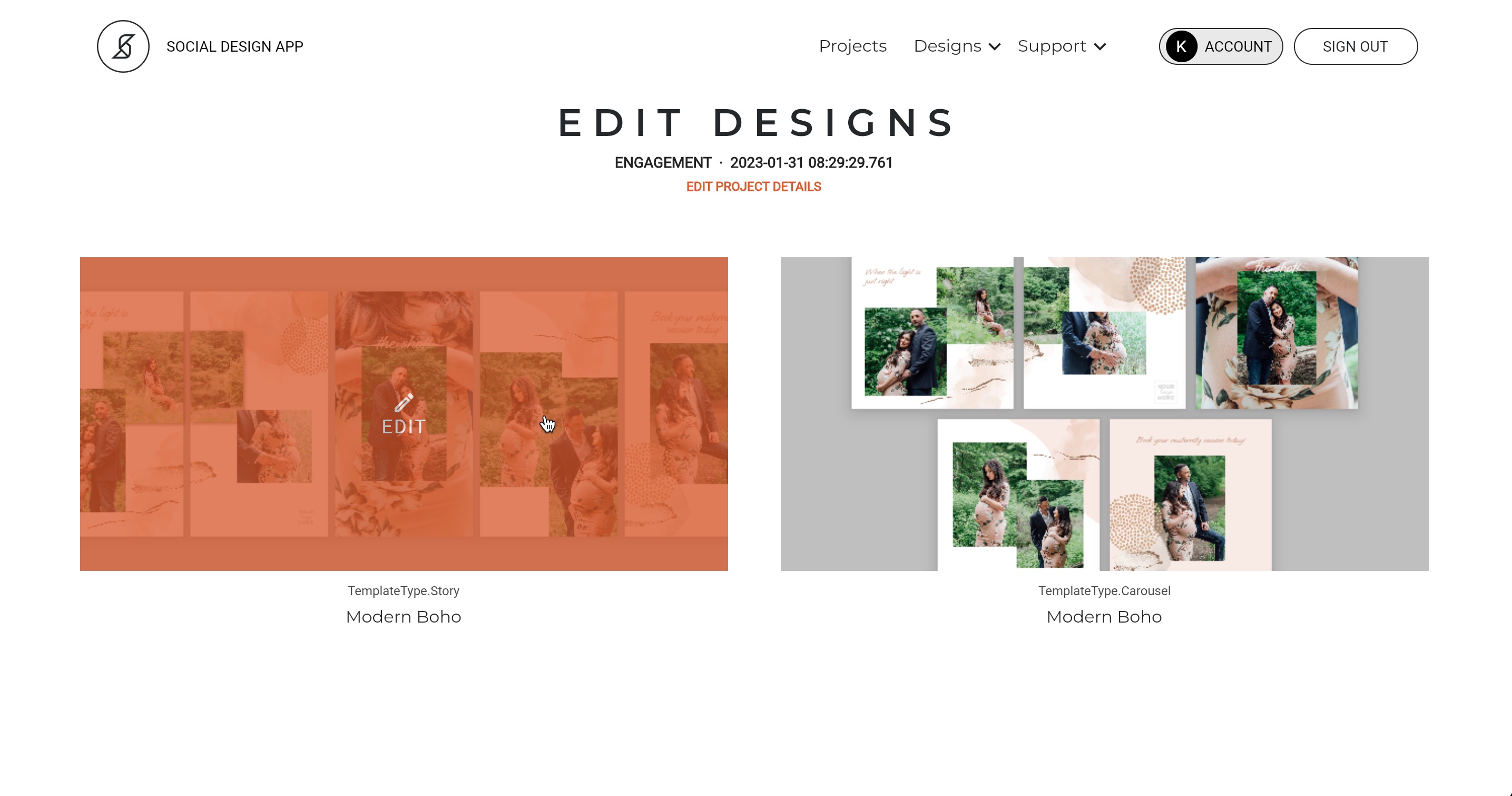 Switching between a Story and a Carousel
Once you are within a story or carousel, you can easily toggle to your other design in that project by clicking the Designs button in the top menu. A drop down will show allowing you to choose to view your Story or Carousel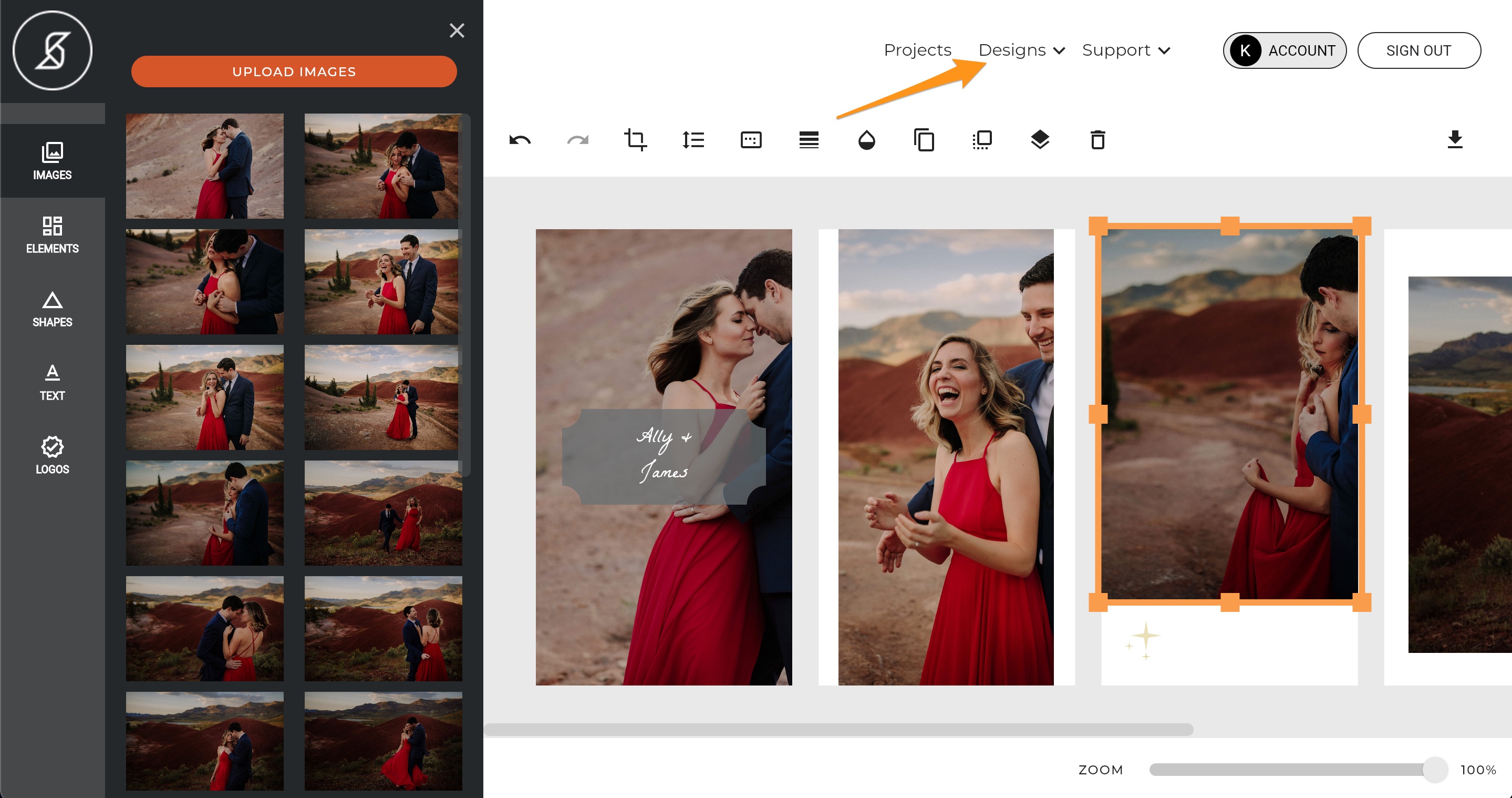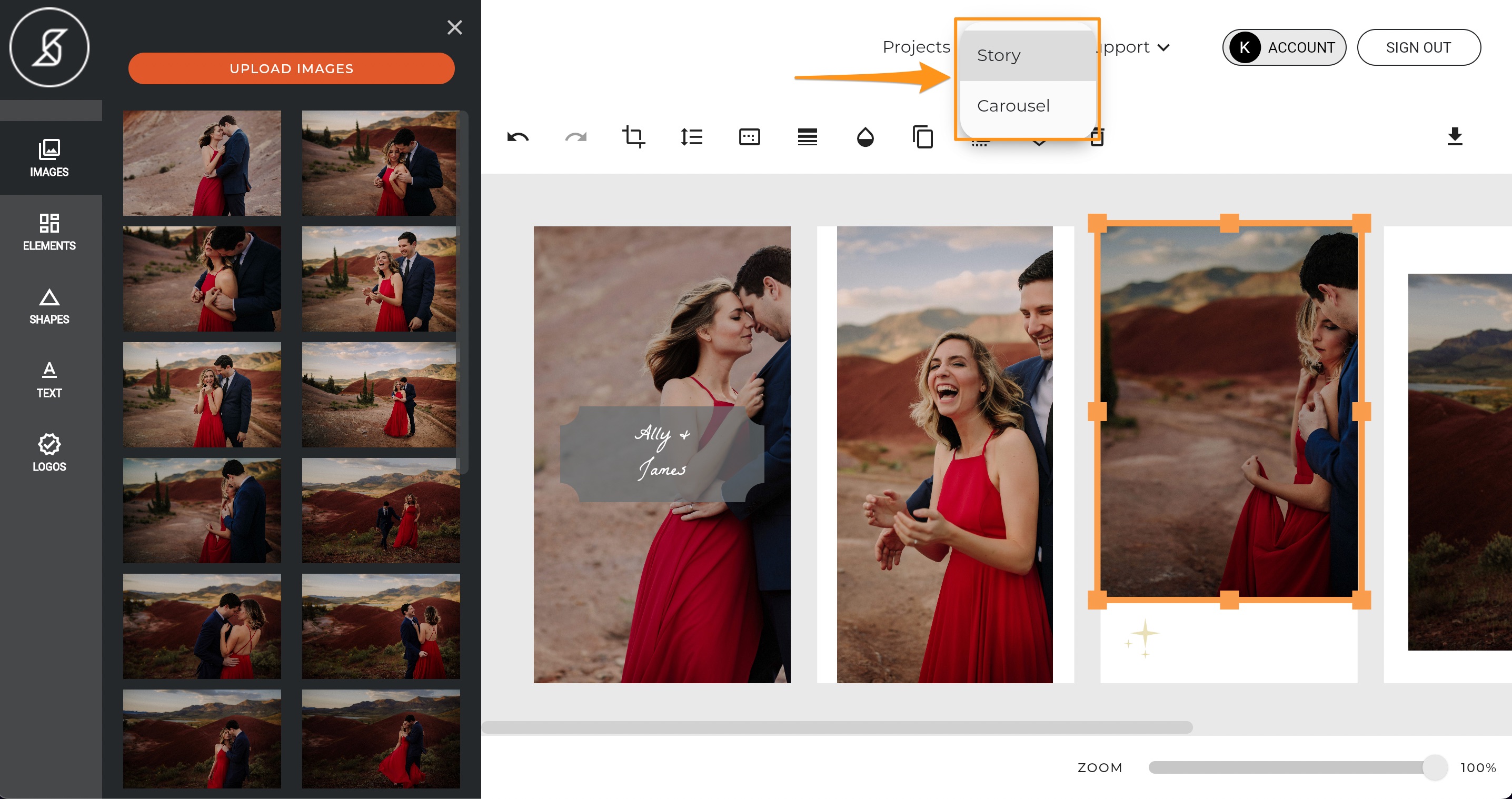 If you have any other questions, please reach out to our support team!
Images courtesy of © Robert J Hill