This article will go over the tools that can be used with your uploaded logos
While in the logo selection, there is an option to upload more logos if needed. Click the button for Upload Logos at the top of your logo options in the black sidebar.
The Toolbar
The toolbar for Images will be displayed at the top when an image or Drop Zone is selected.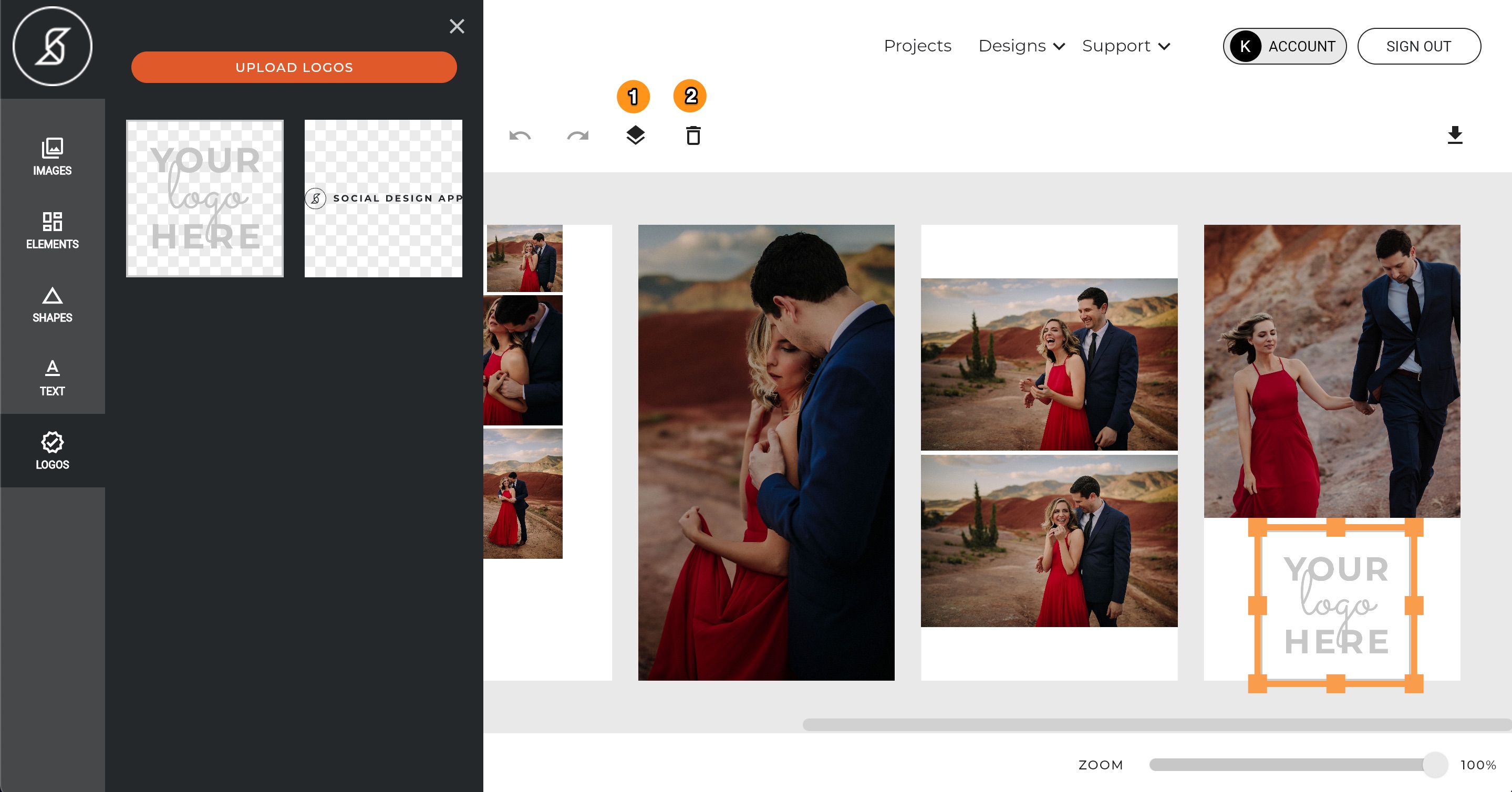 Duplicate:

Duplicate the selected logo

Delete Logo:

Delete the selected logo
See Logos used in the following tutorial videos:
For more detailed assistance, please reach out to our support team!
Images courtesy of © Robert J Hill