Subscribers to the Social Design App can use the mobile Social Design App for free. Additionally, all subscribers to Fundy Designer Monthly, Yearly and Pro Enhancements can use the web and mobile app for free.
MOBILE APP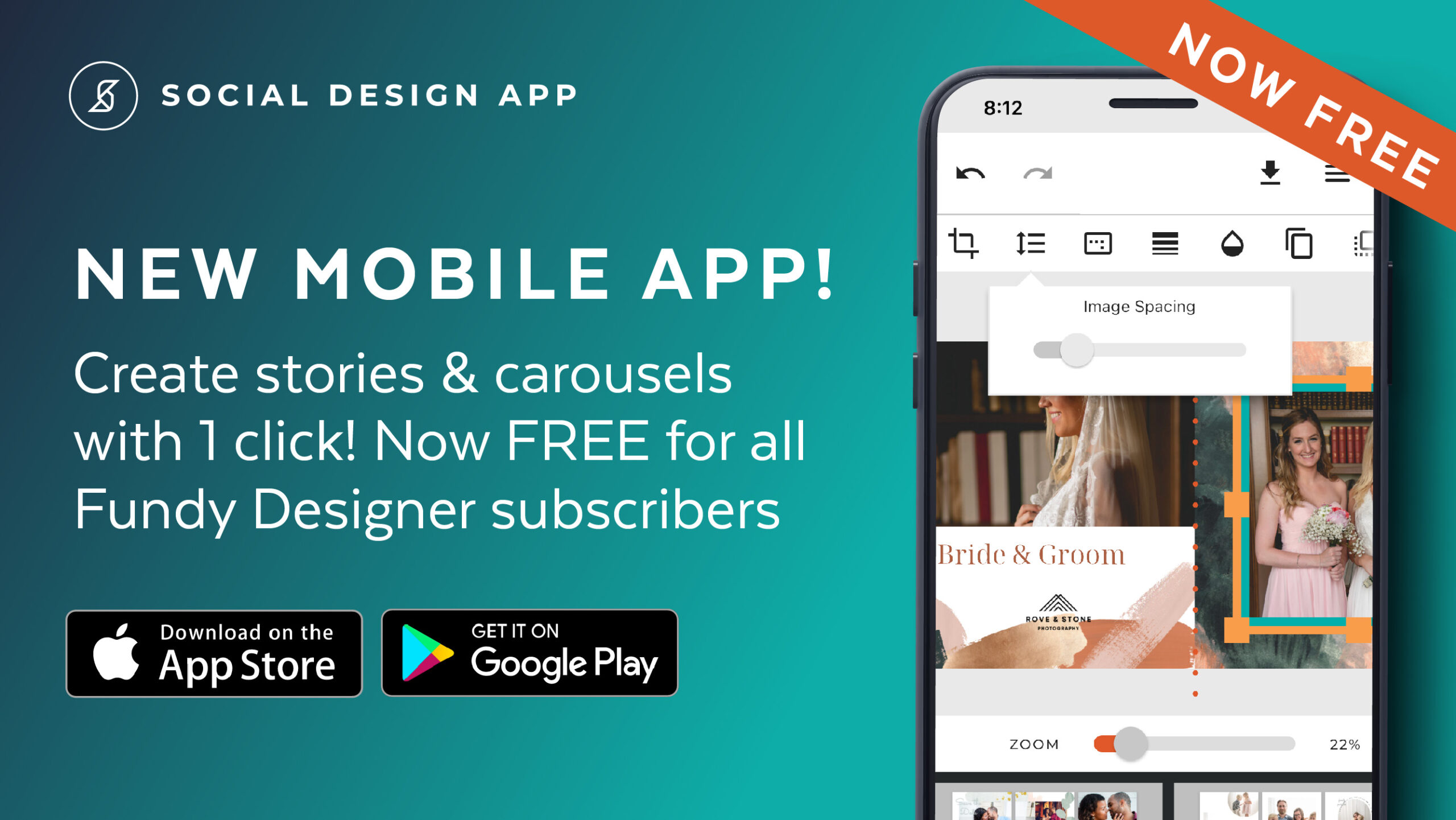 DOWNLOAD THE APP TODAY
Download the App via the Apple Store

Or Download on the Google Play Store

*if you have subscribed to the Social Design App and already have a Fundy Designer subscription, you're Fundy Designer account will be credited for any money paid to date and you'll no longer be billed for the Social Design App. PLEASE ALLOW 1-2 WEEKS FOR CREDITS TO BE APPLIED, AND ACCOUNTS TO BE ADJUSTED.