This manual will go over the following:
How to save a template
Save your own templates for Stories, Carousels, Slideshow Reels, and Slideshow Posts by selecting this option. Name the template and add any necessary tags.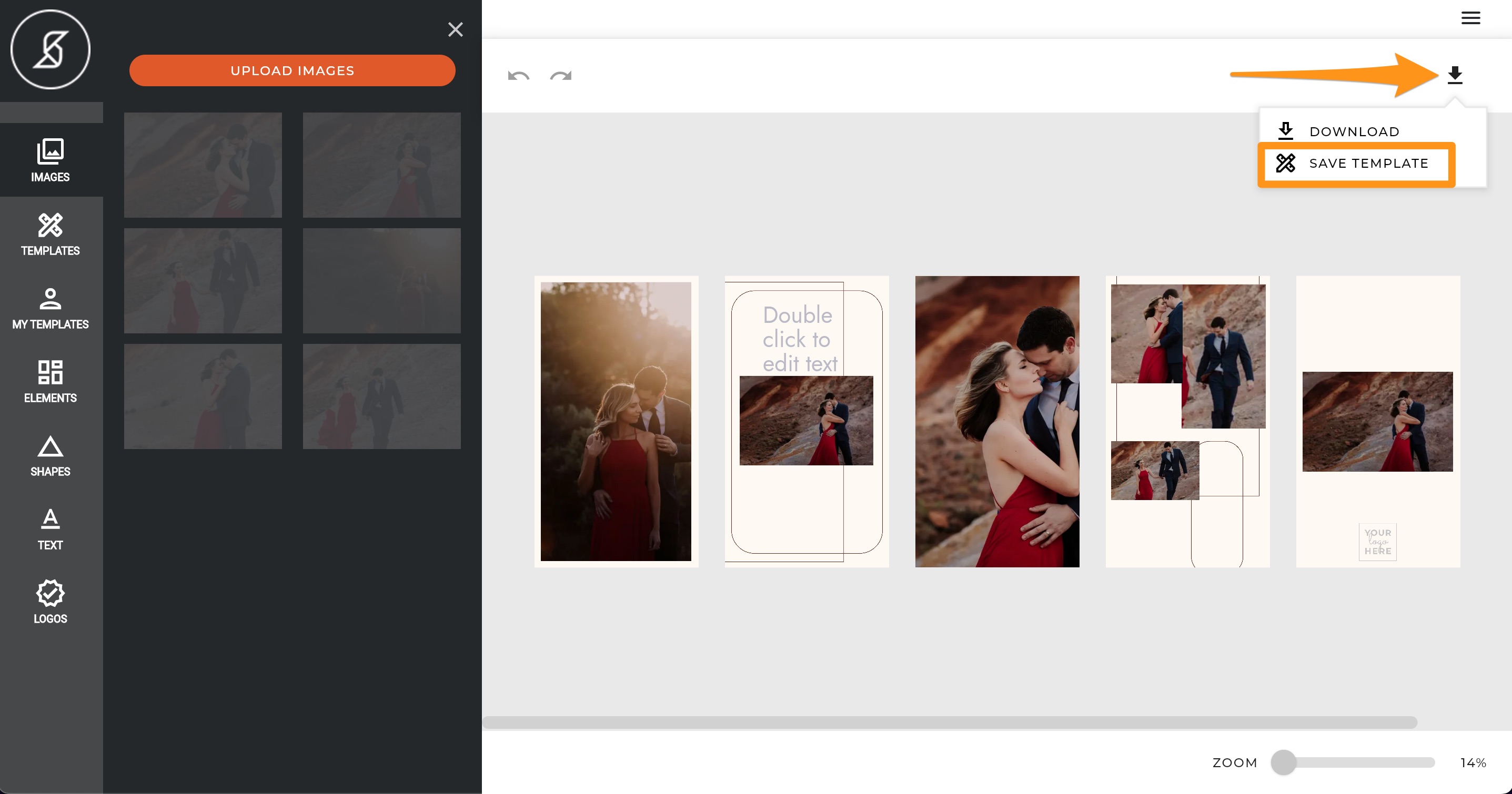 How to manage your templates
Once you've saved a template, the "Templates" option will be added to the top menu options. Here, you'll be able to Search By Name, Filter By Type (Story, Carousel, Slideshow Reel, or Slideshow Post), and Filter By Status (Active or Archived).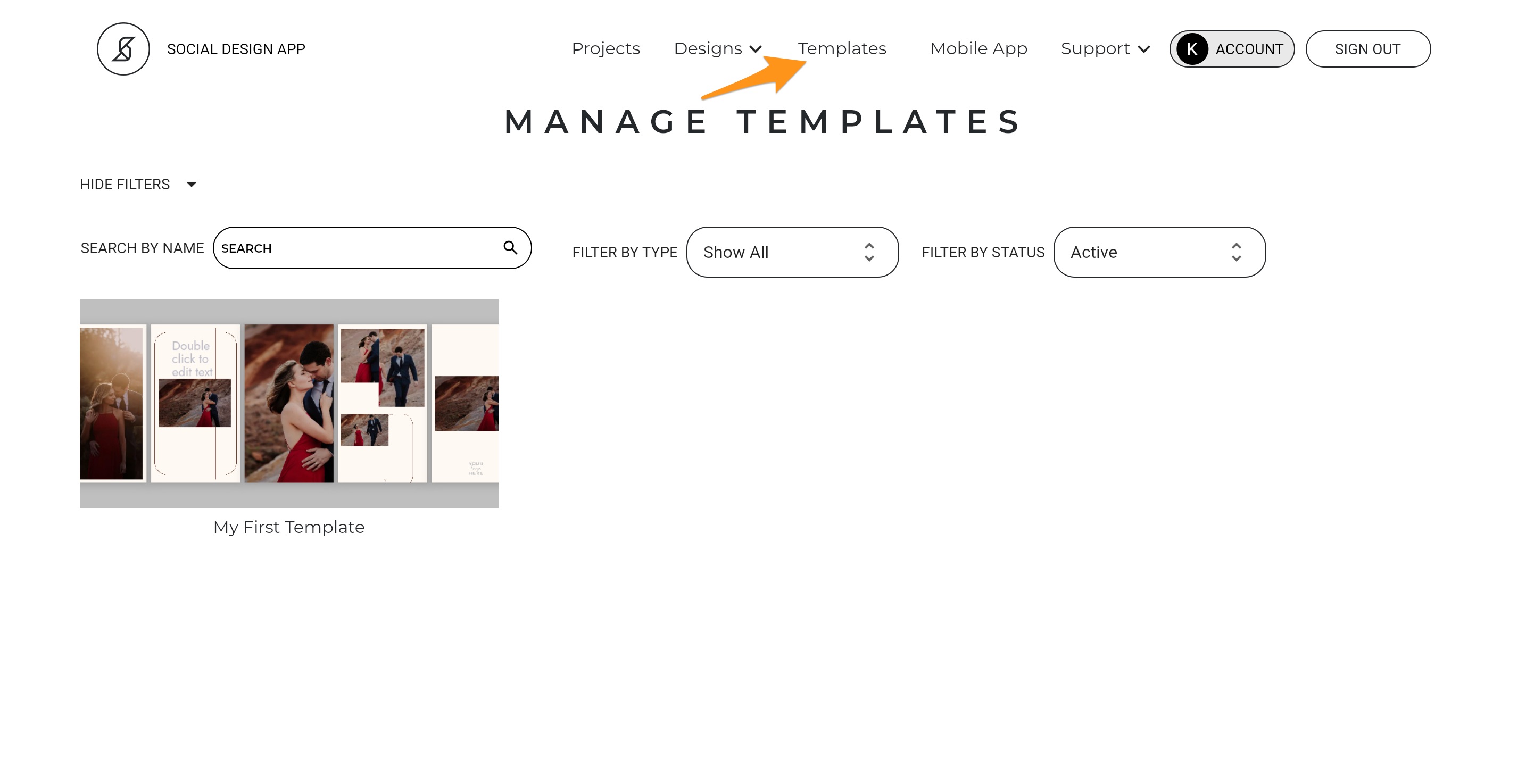 To edit a template, hover over, and click "Edit". You'll then have the option to edit the template name, tags, or archive. Be sure to click "Save" after any changes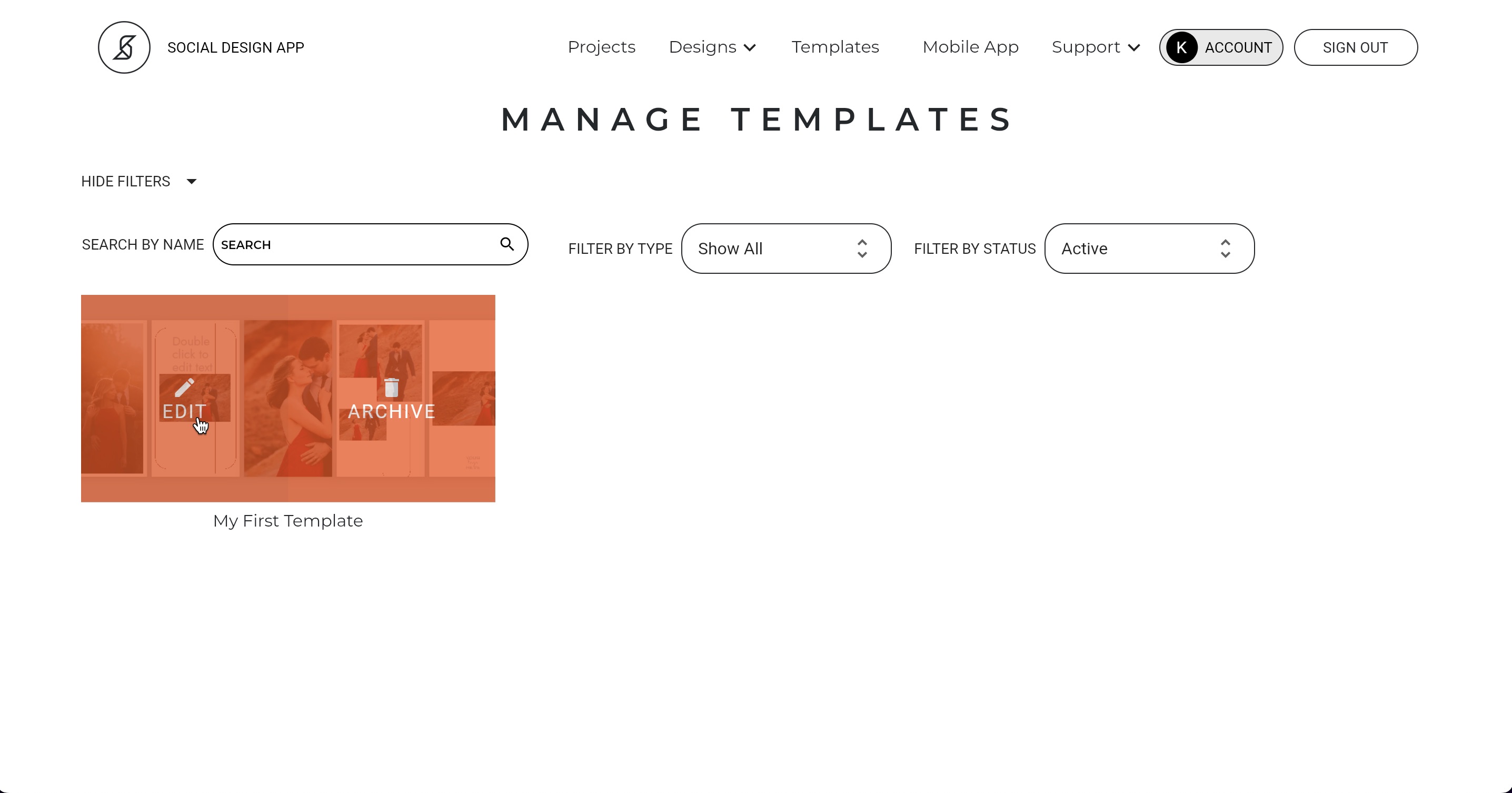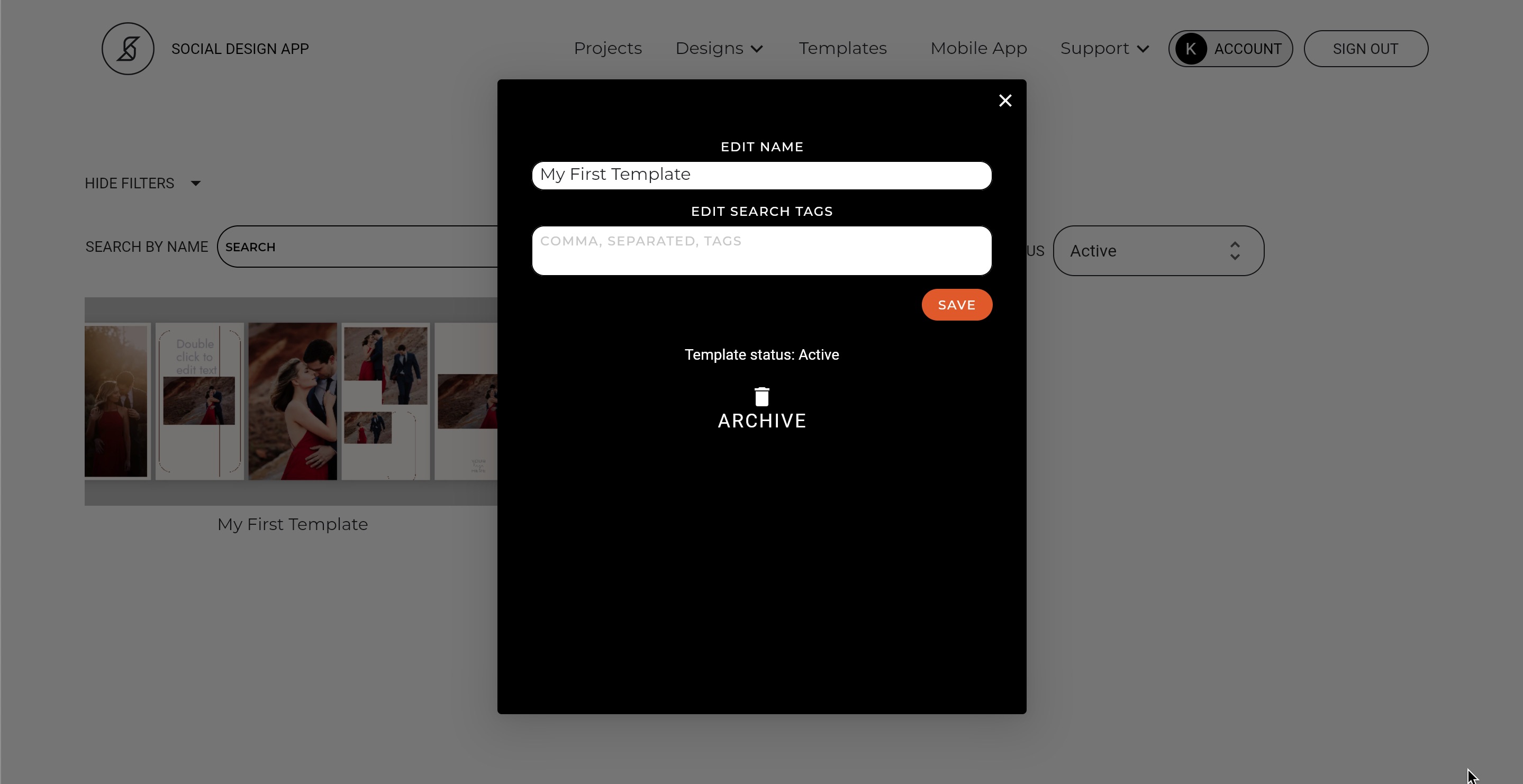 How to use your templates
Your templates will be accessible on project creation and in the template sidebar!
The templates you've created will also show first when you're presented with the option to choose a template.
How to archive your templates
To archive your templates go to Manage Templates, hover and select "Archive". To find/reactivate archived templates, filter by status: Archived