A mobile app gives your clients quick access to their gallery or album proof by creating a shortcut on their mobile device. This article will show you how that works.
Gallery Link
Sharing a link to your album gives your clients two ways to view their flip book. When accessed on a computer, your client will see their flip book in a web browser. If they open the link on their mobile device, they will have the option to to install their custom app.
On Open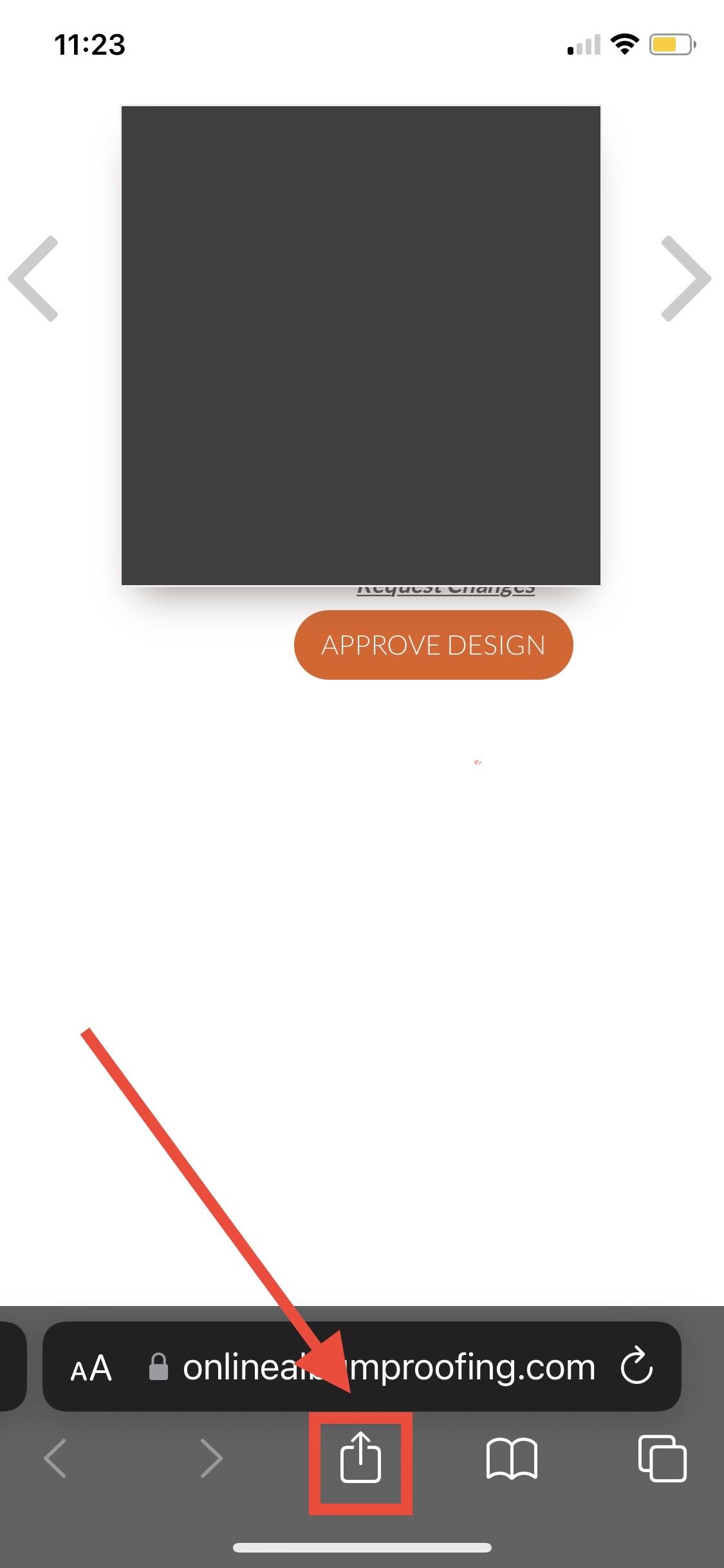 When your client opens the link on their mobile device they will see a small version of their album. If they would like quick access later, they'll need to click this "save as" icon.
The prompt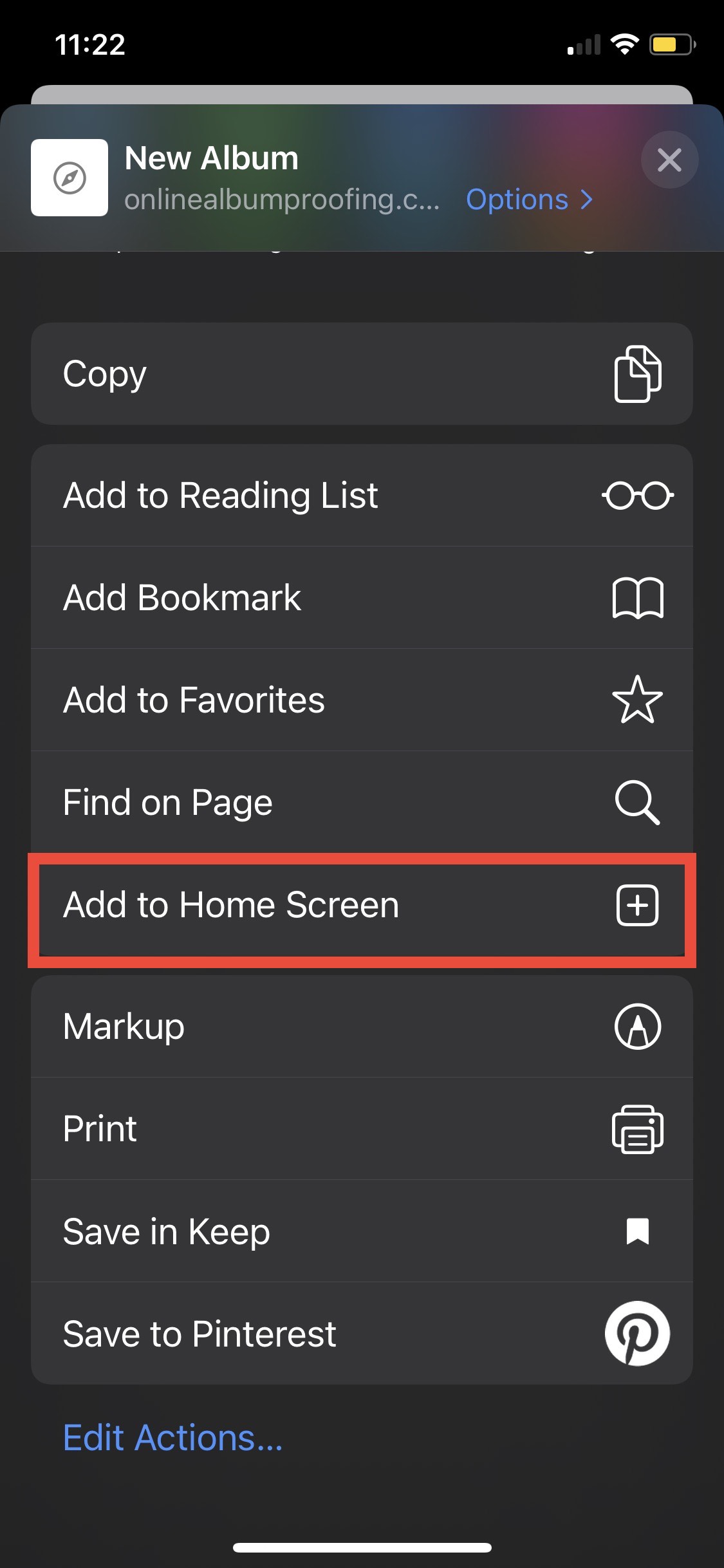 Once the client selects the "save as" icon, they'll need to scroll down until they see the option for "Add to Home Screen". Select this
Gallery Name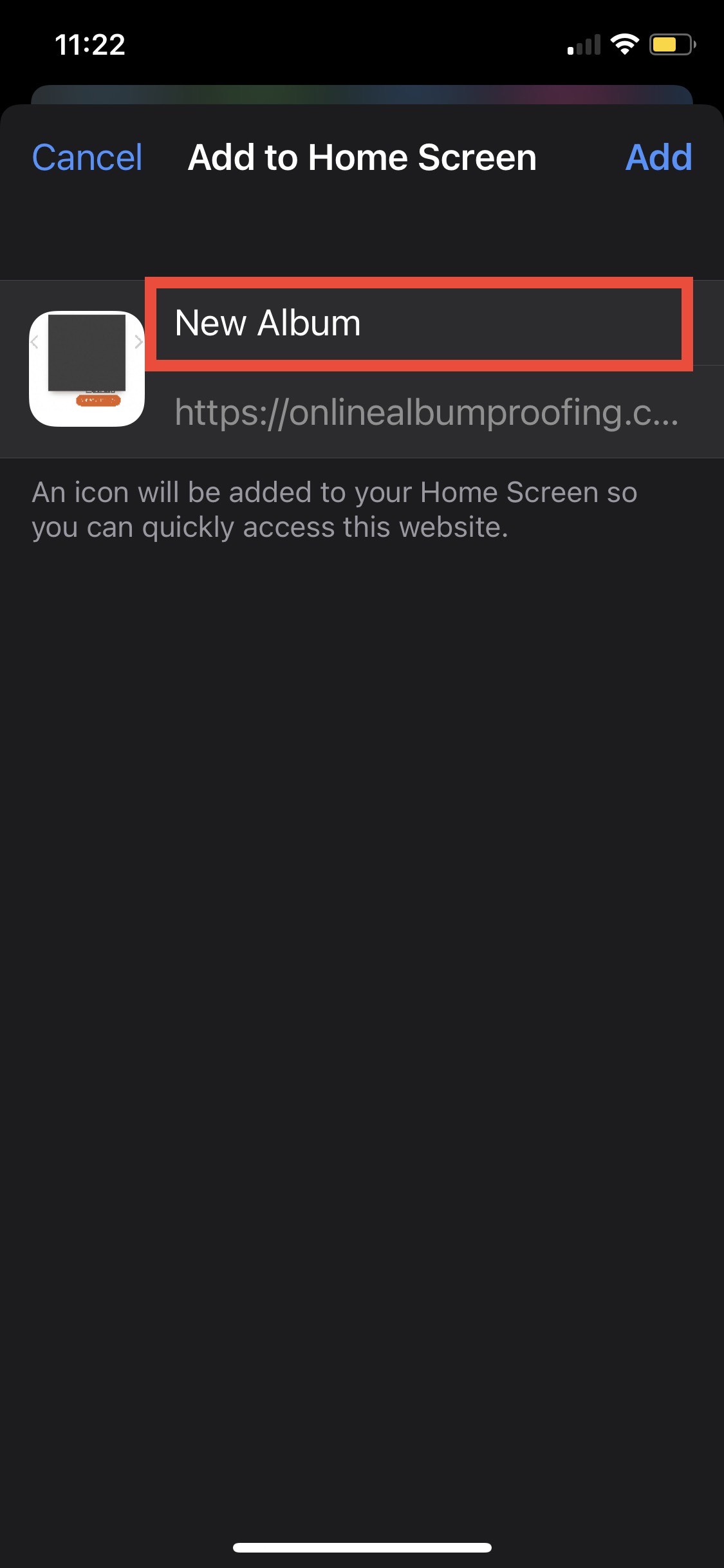 By default the name of the gallery will be the album name. The client has the ability to change this if they would like. After the client selects "add", the album link will be added to their home screen, appearing as an app.
Note: Apple devices have a 12 character limit.