Comments Email
To see just the design, you can select the link to your proof at the bottom. To view the comments made, open the fsd file named at the bottom.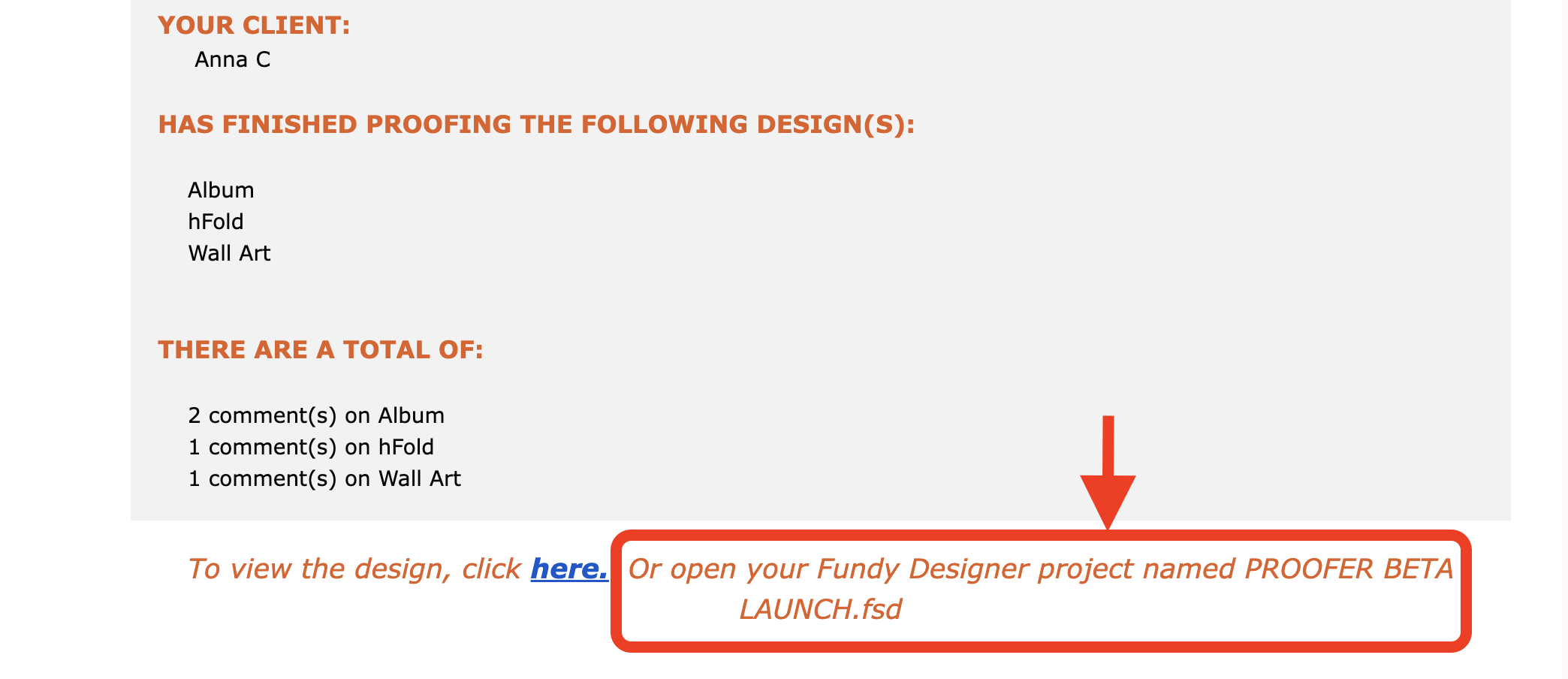 View Comments
Open your design in Designer View. To toggle comments on and off, select the Show Comments button on the top next to the spread navigation arrows. Then a comment box will populate on the right. You'll be able to choose the subproject you would like to view comments for, and it will list the page numbers the comment was made on. Navigate to those pages.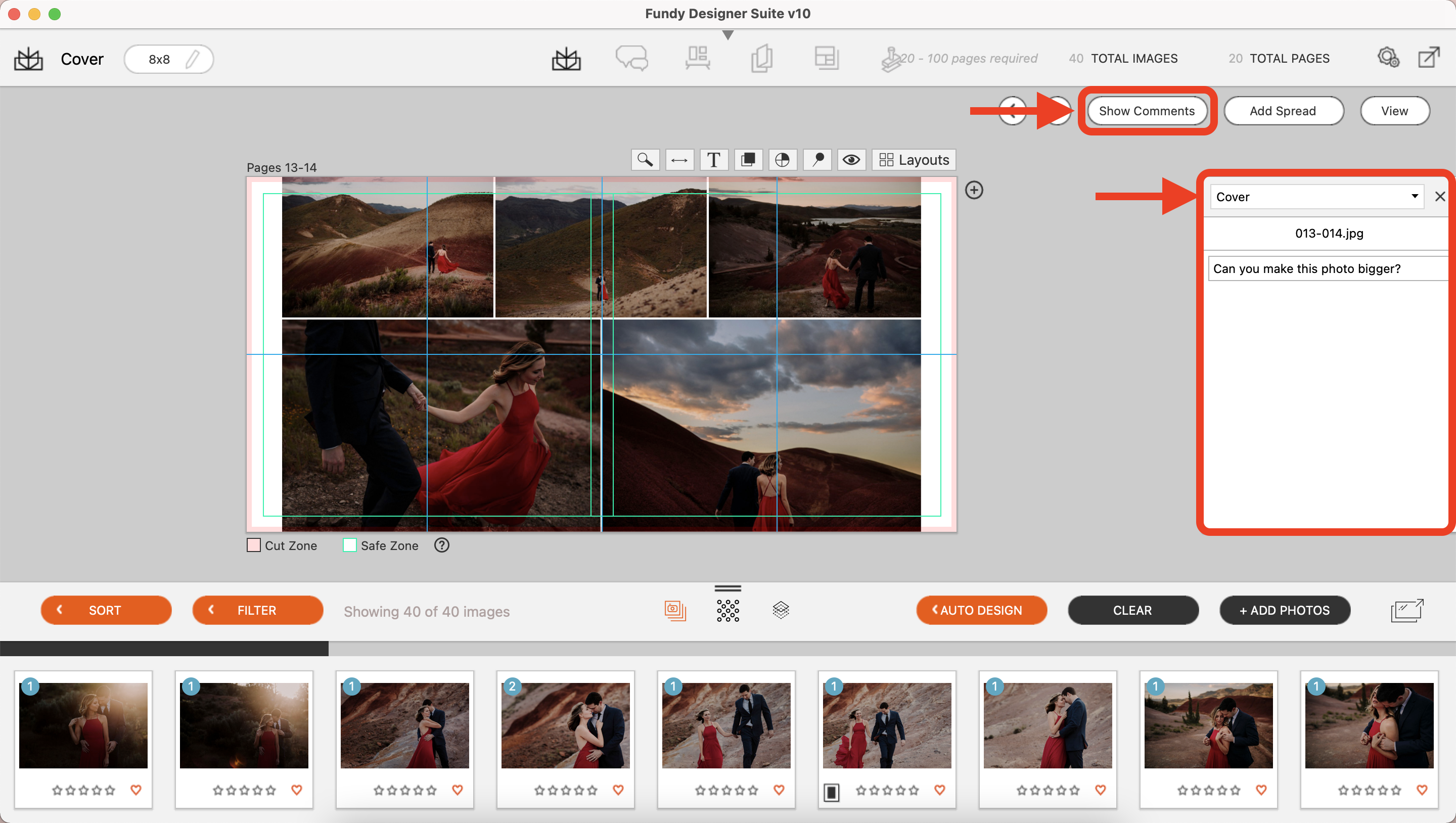 To view where this comment was made, simply hover over it. This is a jpg image of the subproject design when it was uploaded to the proofer.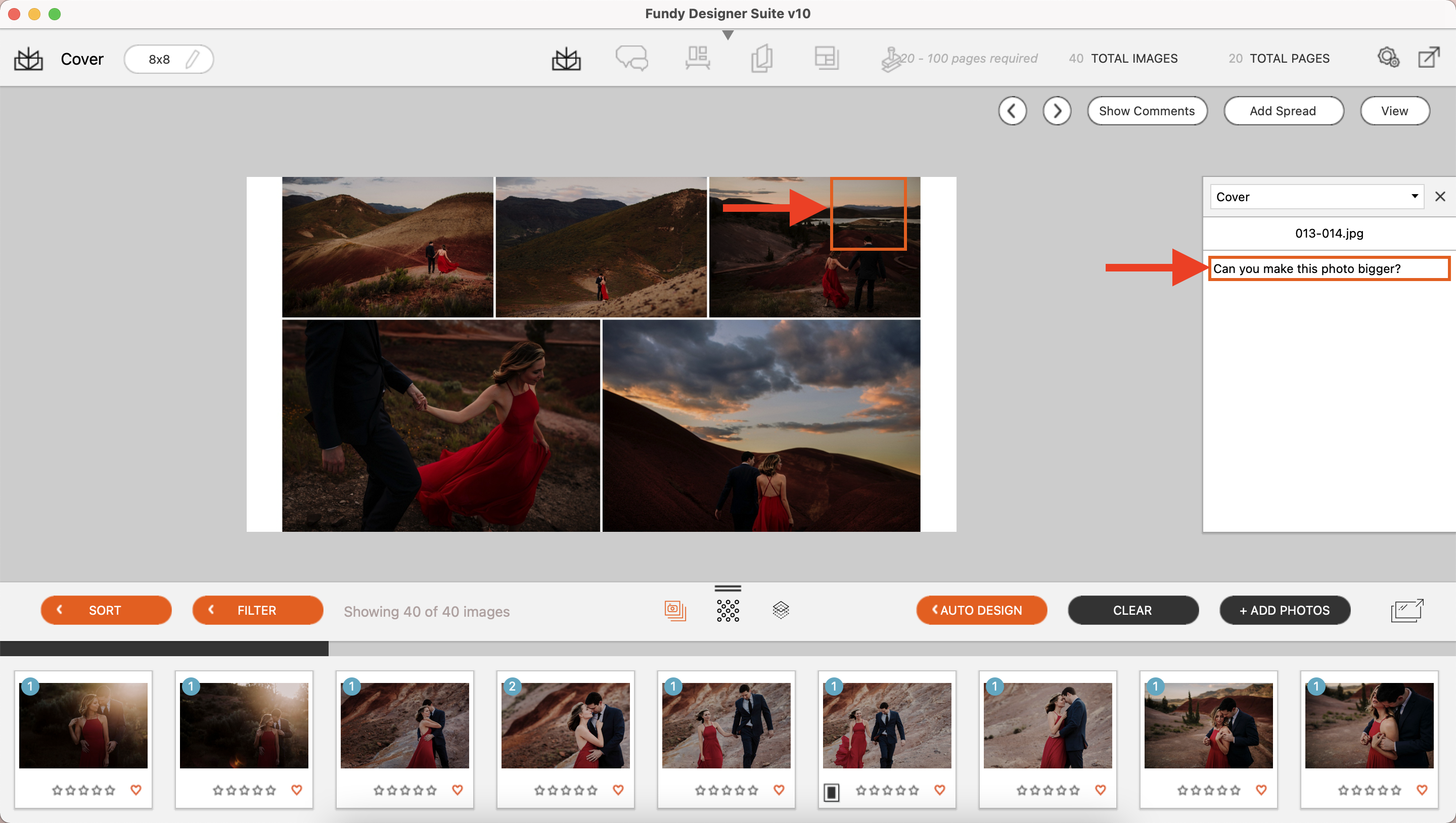 Please submit a ticket here with any questions.
Images © Robert J Hill Photography