If you've ever had a client want to order a different size, change their cover, or order a smaller parent album it can feel like a ton of work. In this article, we'll go through how to resize your album and access other album settings easily.
Before making any size or cover changes to an album, we always recommend duplicating it. This can be accomplished by selecting the Album Builder module and then selecting the overlapping squares to the right of the album name.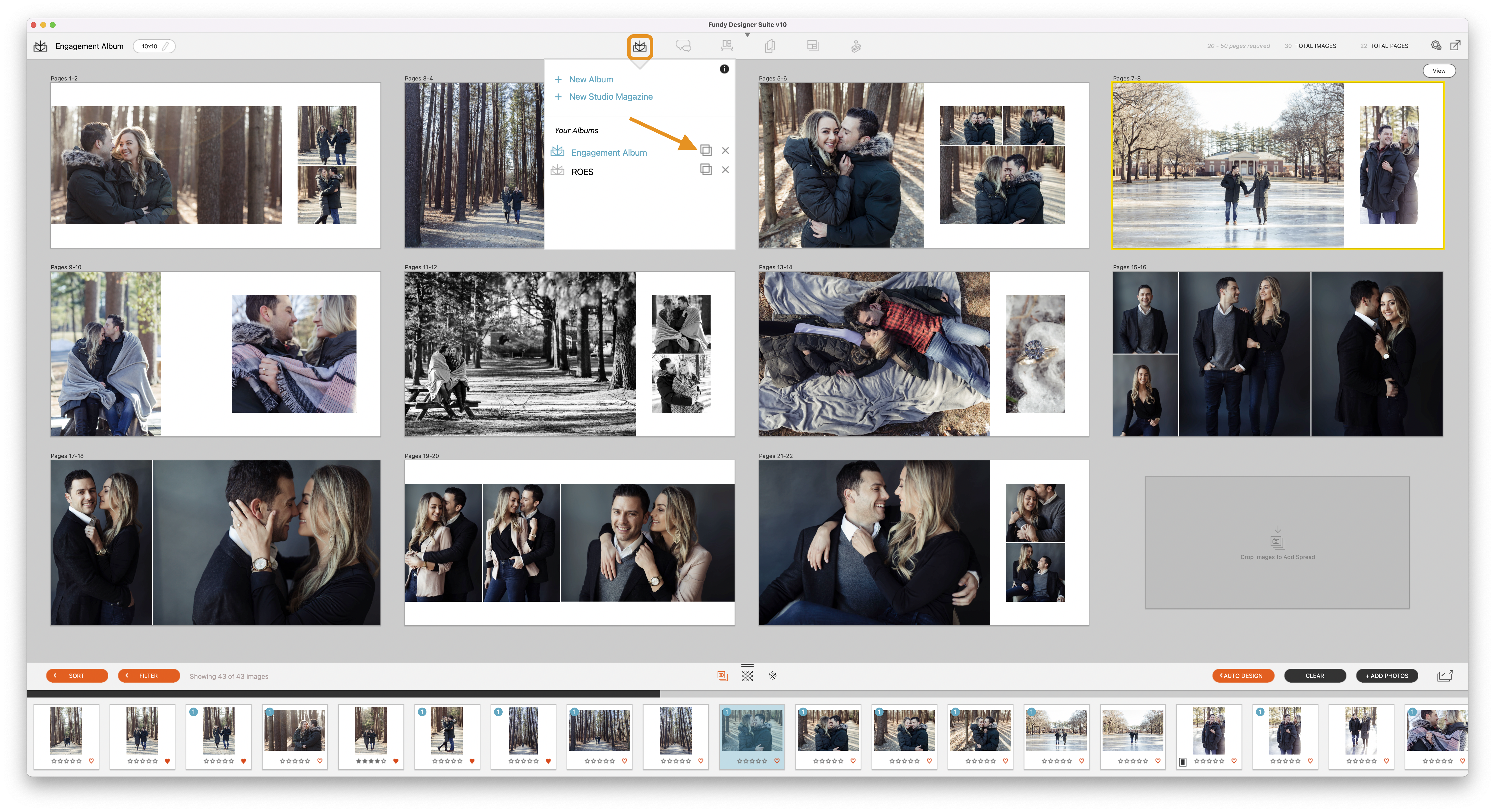 After you have duplicated the album, go into the copy of the album and select the pencil in the top left next to your album size.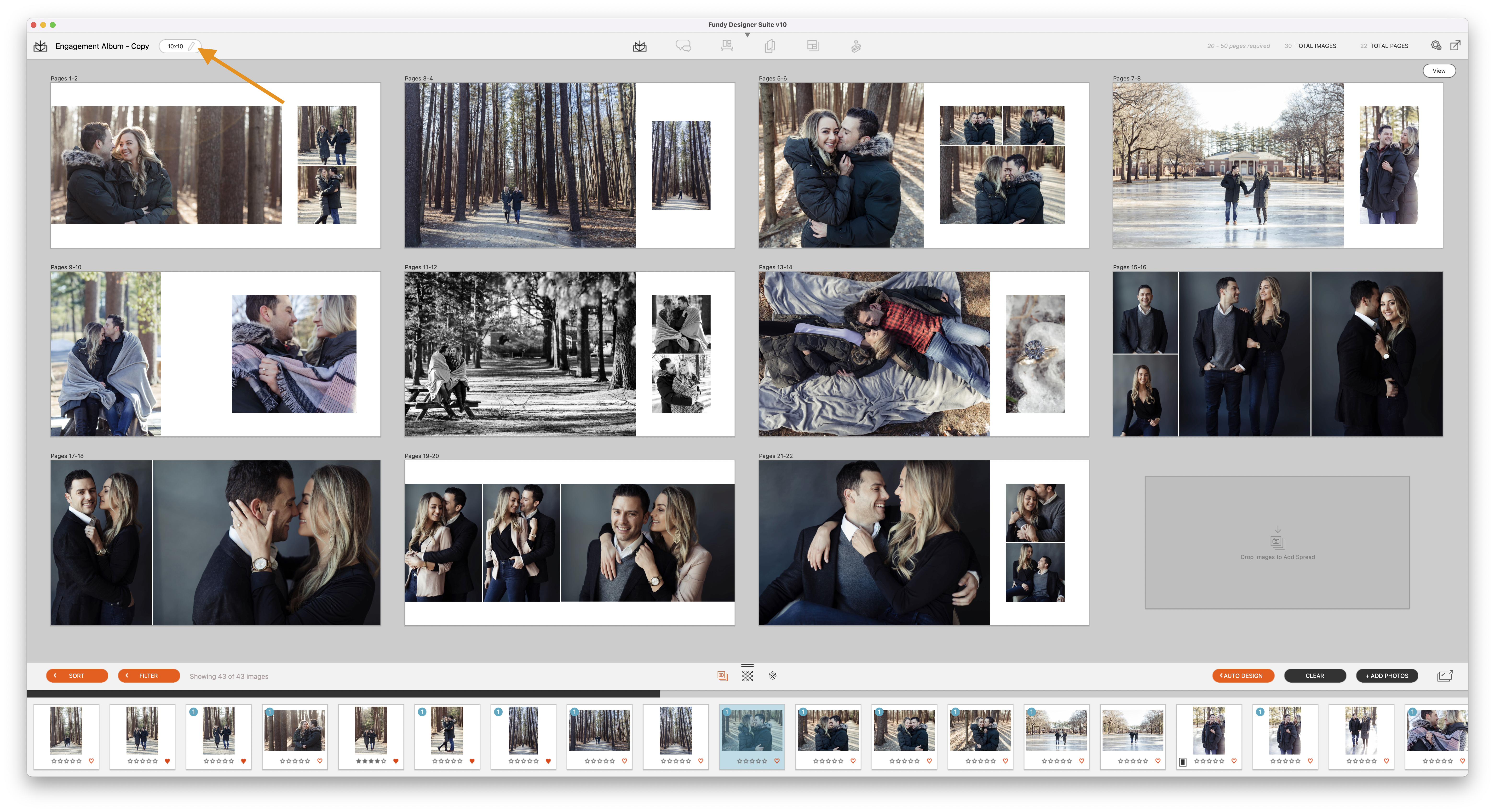 Next, You can choose any tab on the left of this screen, but if you are just changing the size select Album Size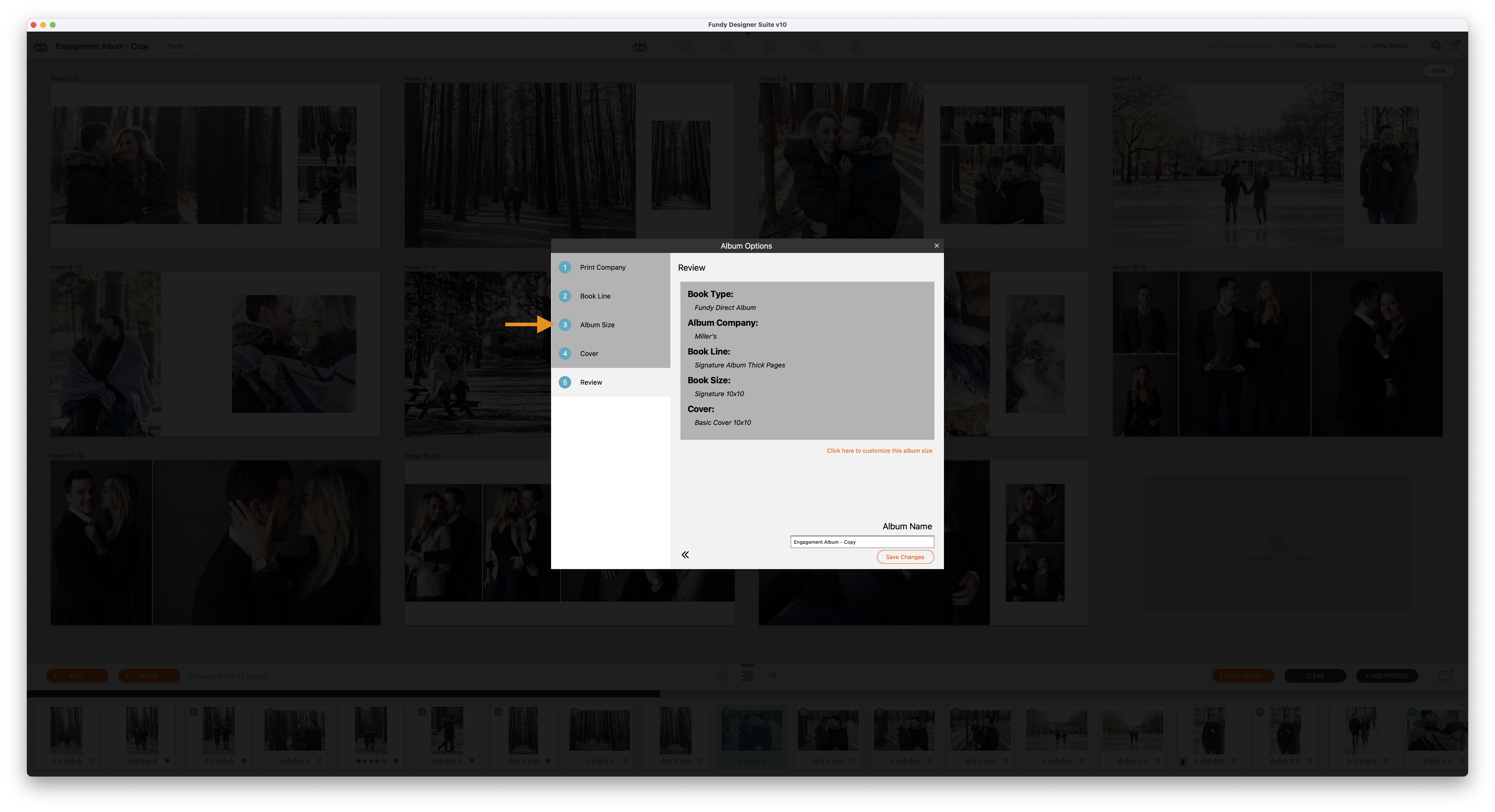 Here you can see the available sizes for that album and change to your desired size. If you don't see the size you would like, you can create a custom album.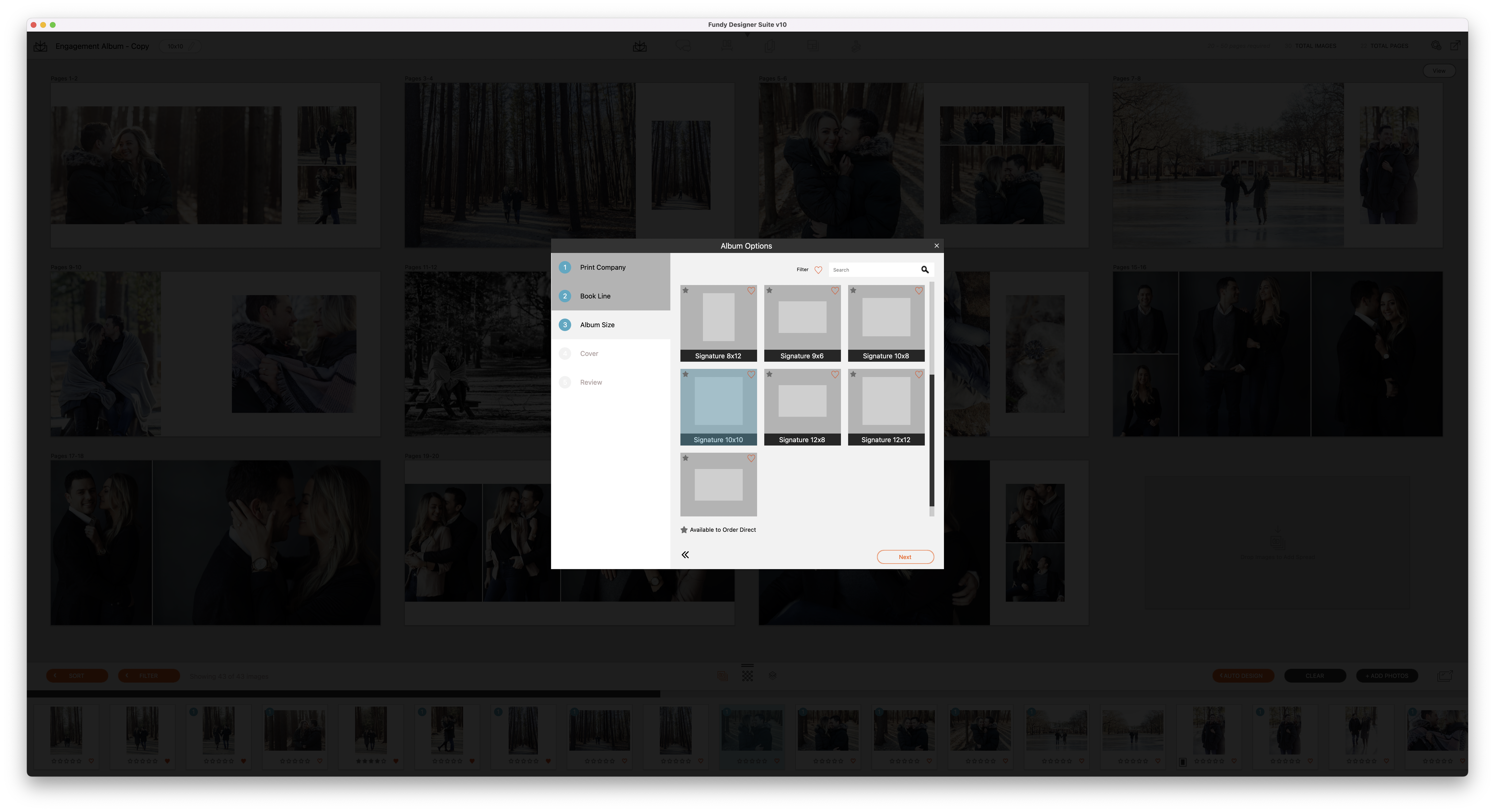 The next option you will see is to adjust your cover. If available, you'll see cover options for that book. You can also select custom cover options by selecting Custom Cover Size. You can see more about cover options here.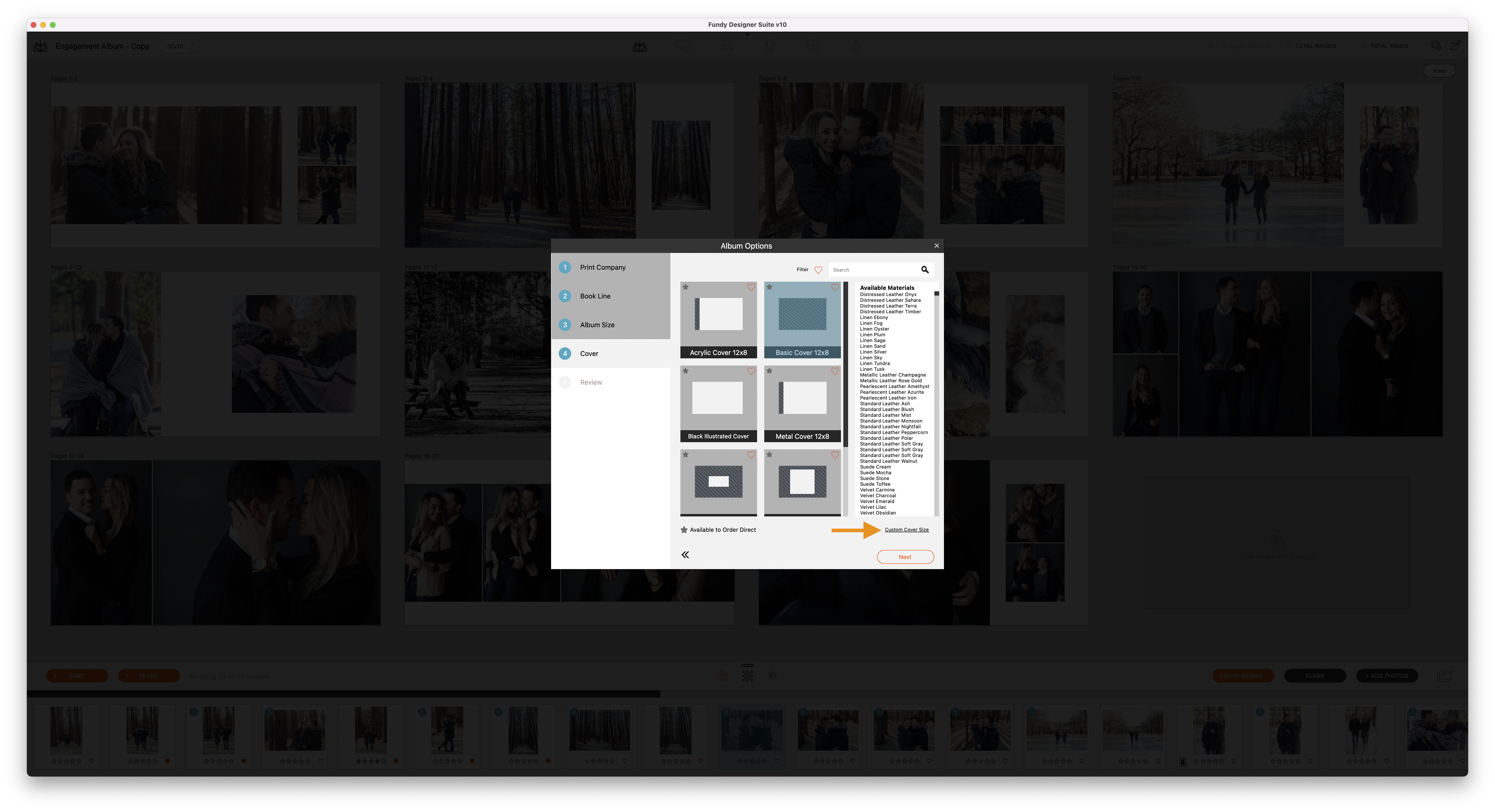 Select Save Changes and then your album will dynamically update to the new options!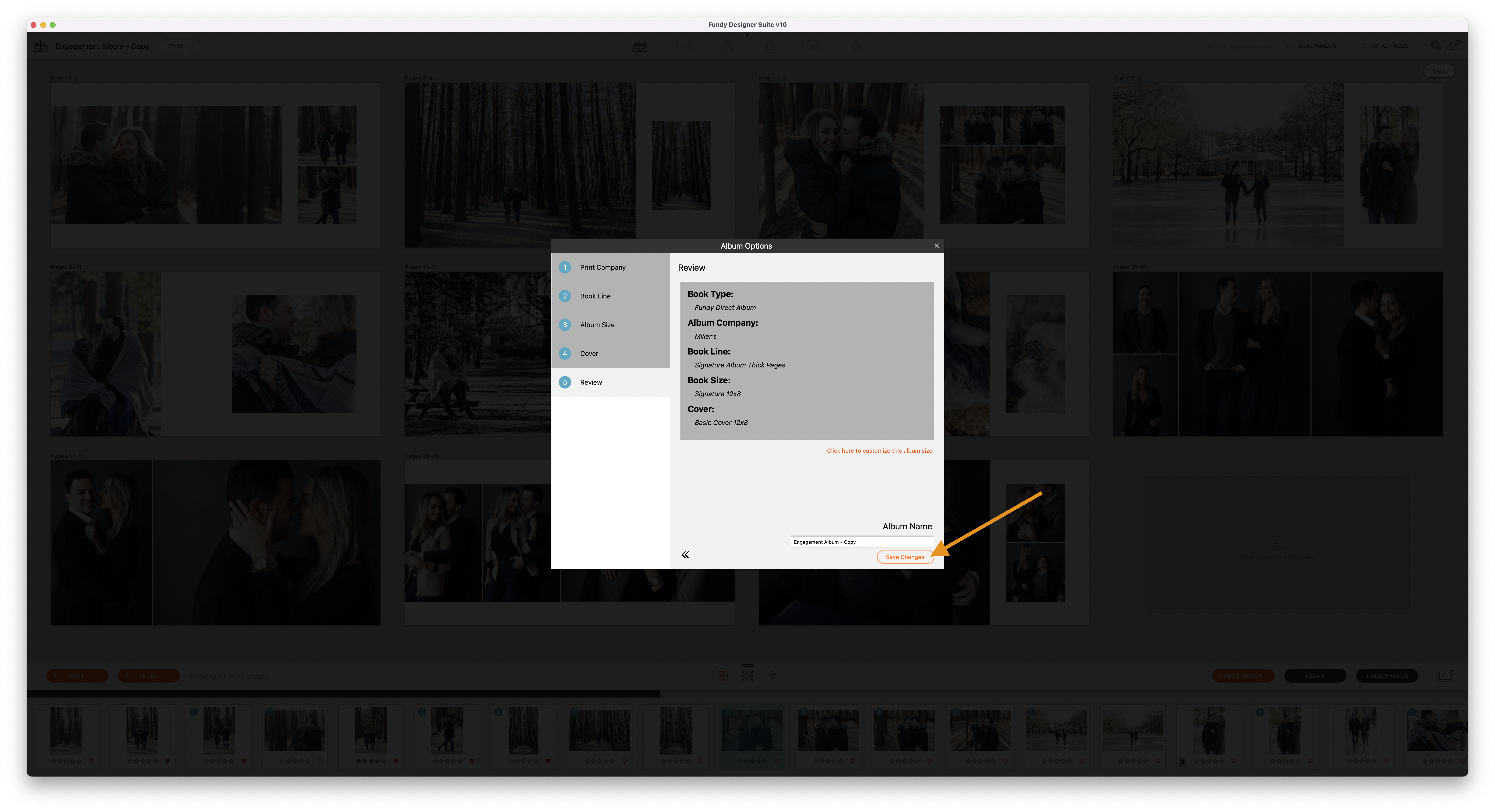 If you have any questions or need further support, please contact our support team.
Images by The Harris Co ©