Getting to the Dashboard
To get to your Design Proofer Dashboard, go to Pro Enhancements > Design Proofer Dashboard in Fundy Designer.
You can also get to this area by going directly to myfundy.fundycentral.com or Help > Manage MyFundy Account in the software.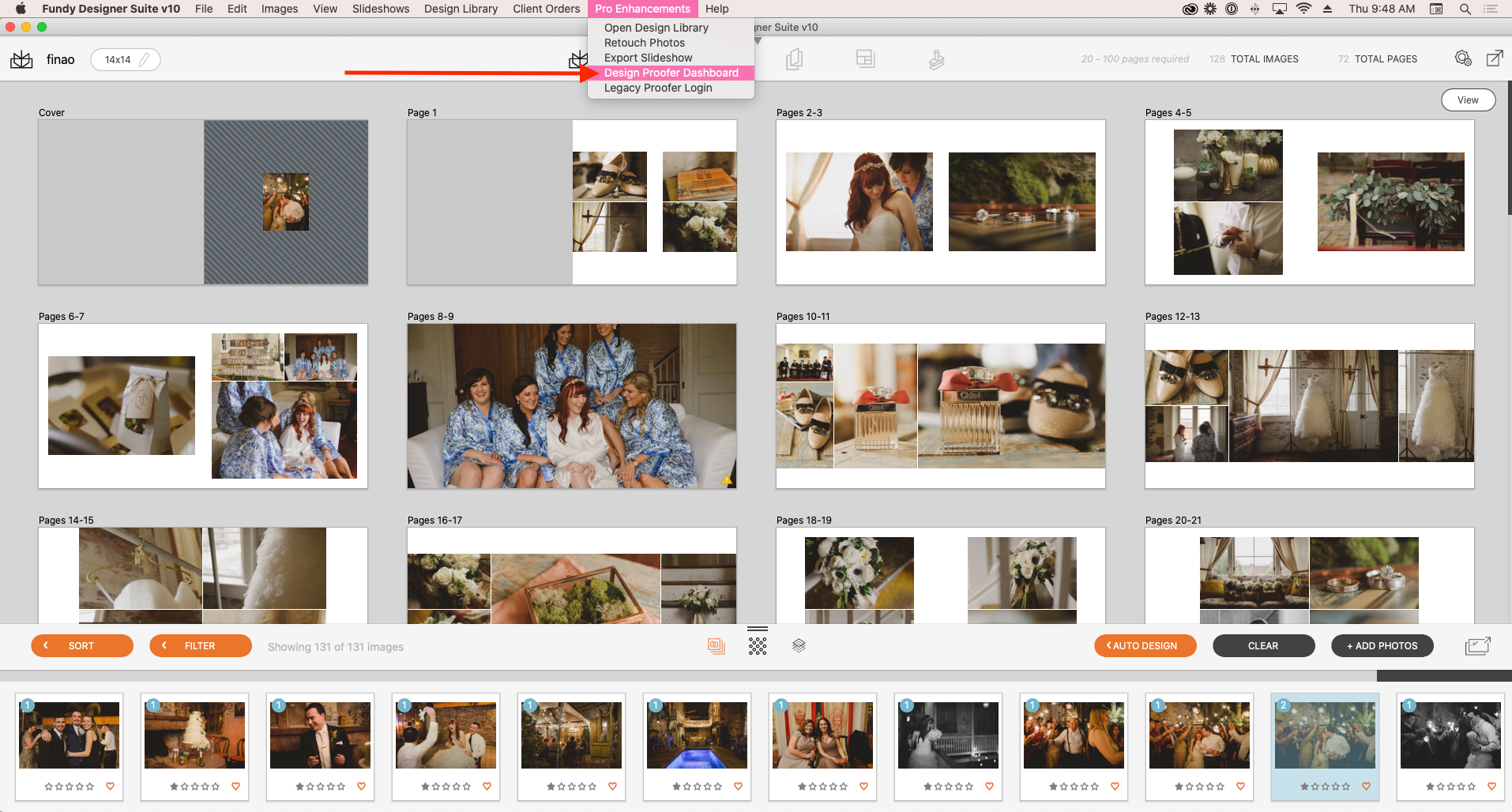 Logging into Design Proof Dashboard
After logging in with your licensed Fundy email and password, you will see three options. Choose Design Proofs on the left.
If you need to reset your password, please see this article.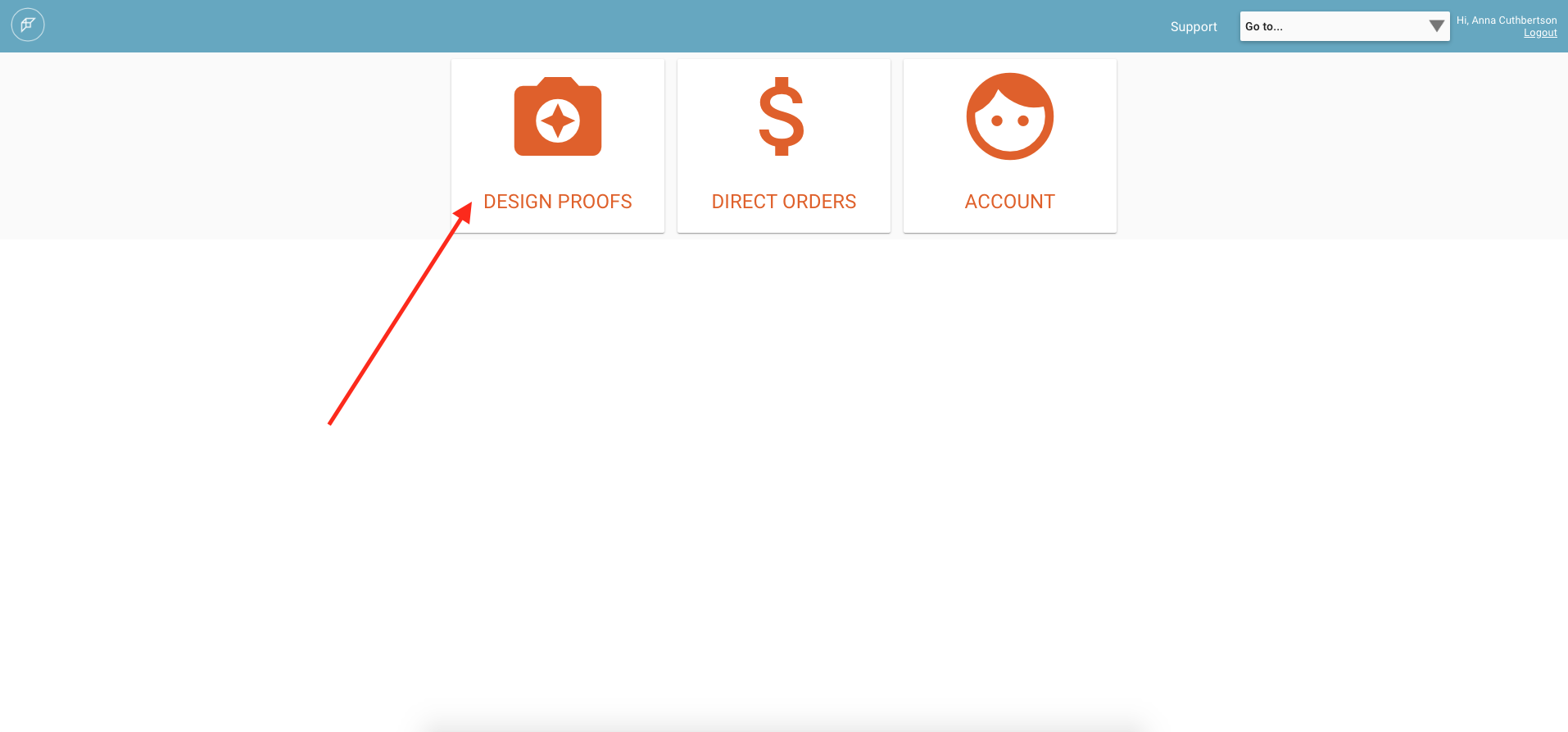 Design Proof Dashboard
The information displayed on this dashboard is:
1. The subproject name of the Proof. You will be able to quickly find this proof by opening the client's project, selecting the Proofer module and choosing the corresponding subproject name from the list.
2. Client Name. This is the name inputted for your client when uploading the proof.
3. Client Email. This is the email(s) inputted for the client when uploading the proof.
4. Date Created. This is the date and time the proof was uploaded. This is also the date and time any announcements emails were sent if a client email was included and the announcement email box was checked.
5. Last Updated. If you updated your proof, this is the last date and time that happened.
6. Last Client Activity. This will show the last date and time that your client sent comments or approved the design.
7. Status. There are two statuses, Ready and Approved. Approved is displayed when the client approves one or more designs. Ready is displayed in all other scenarios.
8. Link. This is the link to your uploaded proof.
9. Password. This is the password used for this proof, inputted when creating the proof.